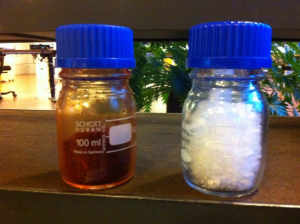 Norwegian Company MicroA and Scottish GlycoMar are joining forces to set up the first company in the world specialising in the production of polysaccharides from microalgae, Prasinotech Ltd. The production which will be located in Norway, has applications in healthcare, cosmetics, and nutrition.
As Glycomar had discovered a new microalga, and MicroA had a patented production process relevant to the product, the fit was obvious according to the two companies.
"We are very happy to have this joint venture with GlycoMar", says Svein Dahle, CEO of MicroA. "The products were developed through pilot production at MicroA, which was made easier with financial support from Innovation Norway and the Eurostar programme/NRC. This has also been an important test of MicroA's patented photobioreactor."
GlycoMar's founder, Dr Charlie Bavington, says "we are delighted that our close collaboration with MicroA has progressed to a joint venture. We are confident that Glycomar and MicroA have developed technology that will make Prasinotech a success."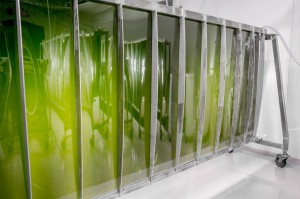 Prasinotech will implement industrial scale cultivation and processing of microalgae at facilities in Norway, which utilise MicroA's unique photobioreactor technology.
MicroA has developed a unique and efficient growth system claimed to be more effective than other available alternatives, and gives a product with higher quality.
Prasinotech's first products are active ingredients for use in cosmetic skincare.
About MicroA AS and GlycoMar
MicroA AS, based in Stavanger (Norway) is a biotechnology company specialising in the production of high value products from microalgae. The company has developed a patented photobioreactor system which enables high efficiency production of the nutraceutical astaxanthin and polysaccharide products now being manufactured by Prasinotech.
GlycoMar Limited, based at the European Centre for Marine Biotechnology, near Oban (Scotland) is a specialist biotechnology company discovering and developing new therapeutic products from marine resources. The company is developing anti-inflammatory products with applications in nutrition, cosmetics, and pharmaceuticals.
UK-Norway collaborations
The business funding agencies in the UK & Norway signed a Memorandum of Understanding in 2011 to enhance collaboration between the two nations in the area of industrial biotechnology & biorefining. The KTN & IBNN are the delivery team, ensuring opportunities for networking are in place and strategic. This project resulted from such activities. If you are interested in finding a UK or Norwegian partner, or want to know more, read about the MoU or opportunities to network, visit the Norway-UK Group on _connect or email: mail@indbiotech.no or biosciences@ktn-uk.org.
Source
MicroA AS, press release, 2016-01-11.
Supplier
GlycoMar Ltd
Industrial Biotech Network Norway IBNN
Innovation Norway
Materials KTN

Share