A history of experience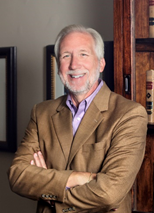 A self-proclaimed researcher trapped in a marketer's body, David Schwantes brings over 30 years of marketing and teaching experience to b4 Branding, an Ohio-based consultancy where is he the founding principal and Chief Experience Officer. That combined with his previous experience in the corporate and agency settings made him the ideal candidate to develop a nationwide consumer survey on the bioproducts industry.
Conducting the research
Over the course of two years, Mr. Schwantes has conducted a survey on behalf of OBIC Bioproducts Innovation Center to delve into consumer awareness and knowledge relating to bioproducts. While some of the results were expected, others were startling.
The survey consisted of 600 nationally representative consumers and 200 Ohio-specific consumers between the ages of 18-74 years old. The individuals had made a purchase from a grocery store or mass-merchandise retailer within the past 30 days and were a mix of both male and female customers. The survey consisted of unaided awareness of bioproducts and aided awareness of bioproducts. This enabled Mr. Schwantes to more accurately gauge consumers' true understanding of the bioproducts definition. This year's survey results revealed areas of strength, weakness, and opportunity for those in the bioproducts industry.
A Few Key Findings
Consumers increasingly claim to have awareness of bioproducts, but lack brand-specific product knowledge
Household cleaners were the #1 biobased product consumers purchased
When questioned where consumers would most likely look for and purchased bioproducts, an astounding 75% of national and Ohio consumers claimed mass/supermarkets.
The #1 benefit of using bioproducts was identified as being "better for the environment"
In addition to products being surveyed, Mr. Schwantes also included questions related to personal opinion and preference, such as awareness of product-related logos, purchase influencers, preferred material sources, and price sensitivity among others.
Mr. Schwantes will be presenting at Bioproducts World 2014 Showcase & Conference to further discuss the survey results and their implications.
Source
Bioproducts World, press release, 2014-09-05.
Supplier
OBIC Bioproducts Innovation Center
Ohio State University

Share