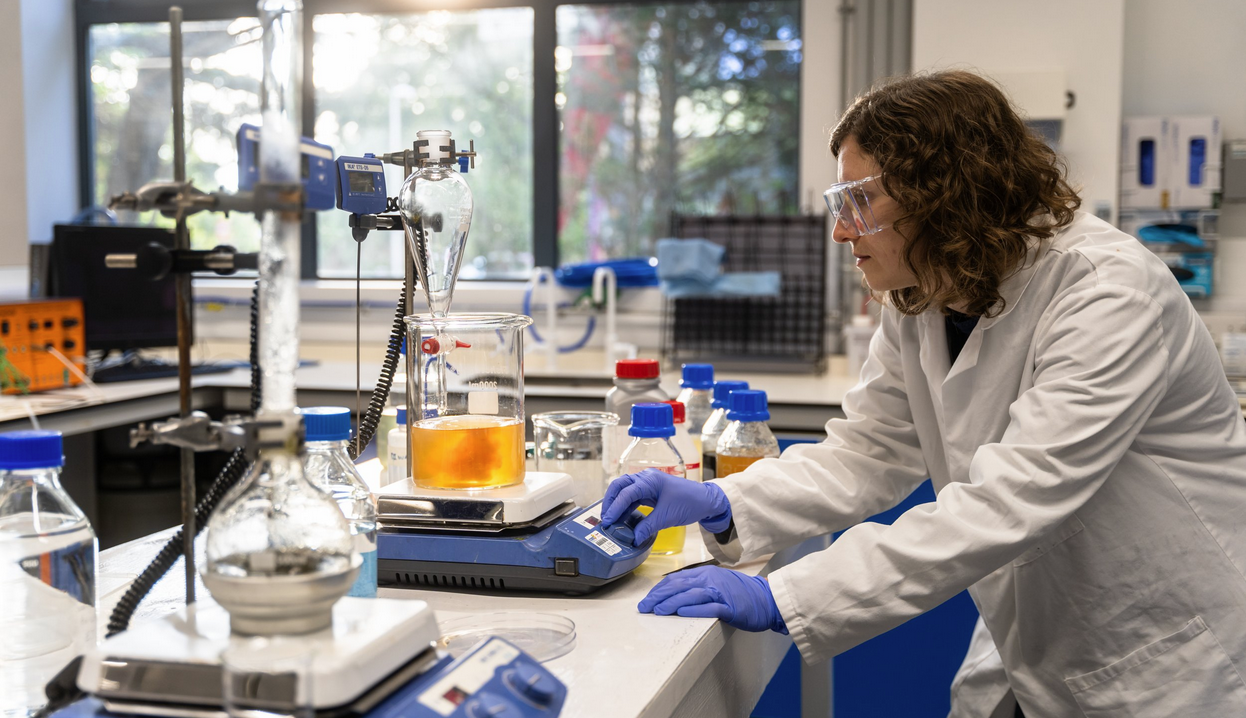 With 79% of plastic being dumped in landfills and taking hundreds of years to decompose, plastic pollution is a major threat to the environment. Kelpi, a materials innovator based in our Old Market incubator, has secured £3 million to take the plastic out of packaging with its recyclable, compostable and marine-safe materials.
This funding will allow the growing team to conduct manufacturing pilots for Kelpi's seaweed-based coatings for paper and card – bringing its sustainable packaging a step closer to our supermarket shelves.
As current trends threaten to lead us to a future where the plastic industry could account for 20% of the world's total oil consumption by 2050, Kelpi's renewably-sourced materials have the potential to replace polluting fossil fuel plastics. Grease and acid resistant with an oxygen barrier and uniquely strong water barrier, its packaging is strong, home and industrially-compostable and can go straight into paper or card recycling – which sees recycling rates of up to 86% in the UK.
"This landmark investment enables Kelpi to scale up our pioneering work using seaweed to create bioplastic packaging with the barrier properties required by clients," said Kelpi CEO and co-founder Neil Morris. "Kelpi can now play a key role in eliminating plastic pollution and ending our dependence on fossil fuels to create single-use packaging. We're delighted to receive this backing from seasoned deep science and sustainability investors like Science Creates Ventures and Green Angel Syndicate to allow us to accelerate our pioneering work with major food and drink companies worldwide to prove our materials at scale."   
Kelpi's seed round was led by Science Creates Ventures and Green Angel Syndicate, with further funding from One Planet Capital, and follow-on investment from Bristol Private Equity Club (BPEC), together with private angel investors. The round includes £665,000 of grant funding from Innovate UK's Combined Investor Partnership.
Dr Catherine Fletcher, Principal of Science Creates Ventures, said "Kelpi stood out to us as a strong combination of world-leading scientific innovation with deep entrepreneurial experience. They're using deep tech to address a highly valuable commercial challenge and we're excited to be backing the company to scale up its solutions in the vital area of reducing fossil fuel dependence in plastics." 

Cam Ross, CEO of Green Angel Syndicate, said "Our network of specialist members was impressed with Kelpi's team and technology, and their pioneering approach to developing biopolymers from renewable feedstocks like seaweed. At scale, the Kelpi approach will play a vital role in reducing fossil fuel dependency, addressing climate change and impacting on plastic pollution."
Source
Science Creates Ventures, press release, 2023-02-01.
Supplier
Green Angel Syndicate
Kelpi
Science Creates Ventures

Share
Renewable Carbon News – Daily Newsletter
Subscribe to our daily email newsletter – the world's leading newsletter on renewable materials and chemicals