The consumption of clean hydrogen in the EU Chemical Industry (excluding ammonia and energy use) is expected to be around 270.000 tonnes/year by 2026, the Commission estimates. This is more than 50% of the current hydrogen consumption in the EU chemicals industry. Together with the ammonia producers, the chemical sector is projected to be one of the EU industrial champions in the use of clean hydrogen. These results have been recently presented by the European Commission in the European Hydrogen Forum (17-18 June 2021) and are based on the analysis of around 1052 concrete investment projects which have been submitted in the context of the European Clean Hydrogen Alliance. Other sectors which will be big consumers of clean hydrogen include refining, production of electricity-based fuels and the steel sector.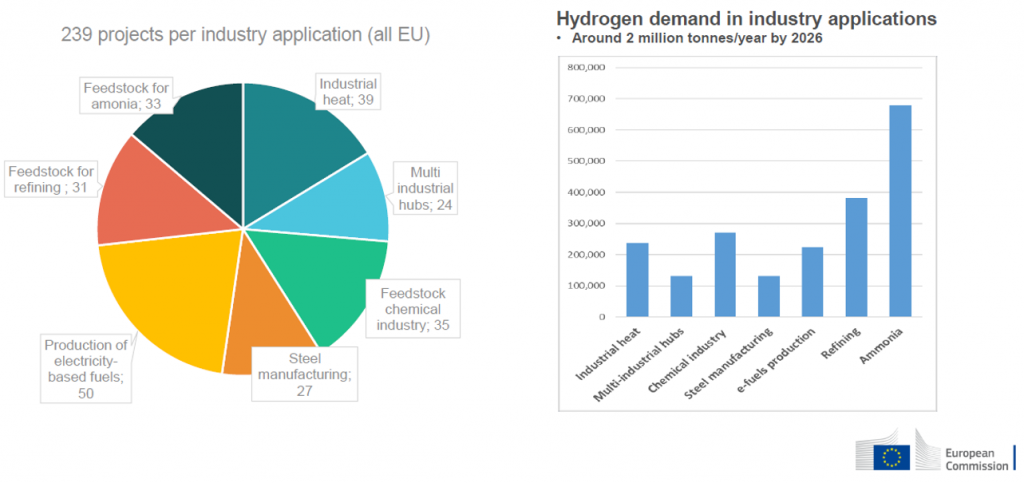 In addition, clean hydrogen production in Europe is expected to reach the levels of 9 million tonnes in 2030, very close to the production value which has been envisaged in the European Hydrogen Strategy presented by the European Commission in July 2020. Around 70% of the projected production refers to hydrogen produced by electrolysis.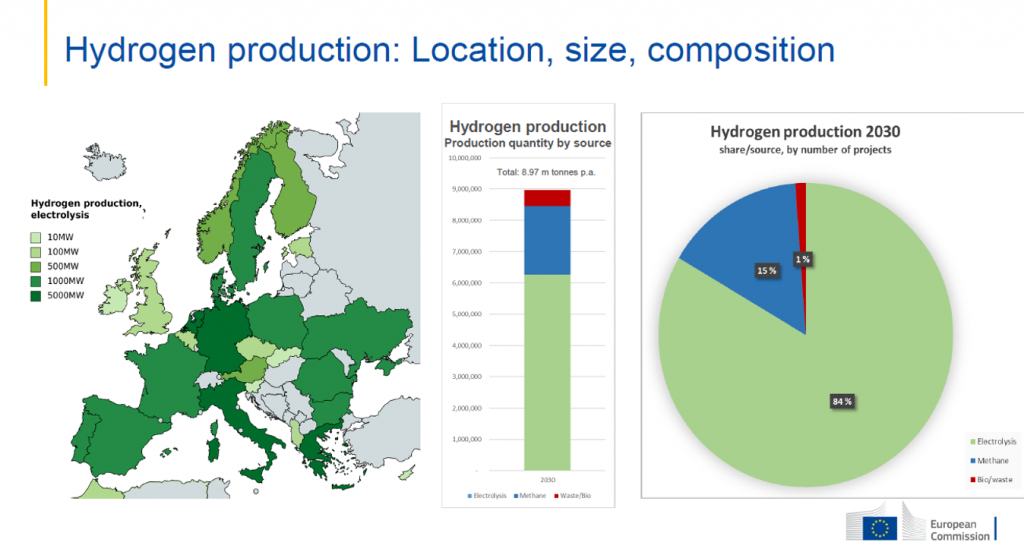 Due to its key role in the development of the EU Hydrogen Economy, Cefic has been invited by the European Commission to facilitate the work of the European Clean Hydrogen Alliance Roundtable dealing with Industrial Applications. Six roundtables have been created which cover all operations of the hydrogen value chain, from production to end use. Each Roundtable consists of around 50 Alliance members representing industry, Member States and Regions and the Civil Society.
The Alliance will establish an investment agenda and support the scaling up of the hydrogen value chain across Europe. An industry blueprint estimates investments of €430 billion until 2030. It will also be important in the context of the new energy system integration strategy.
Download the European Clean Hydrogen Alliance Overview of projects collected here.
For more information, please, contact:
Source
CEFIC, press release, 2021-06-28.
Supplier
European Chemical Industry Council (CEFIC)
European Clean Hydrogen Alliance
European Commission
European Union

Share
Renewable Carbon News – Daily Newsletter
Subscribe to our daily email newsletter – the world's leading newsletter on renewable materials and chemicals