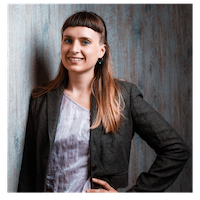 Gunilla works at nova-Institute since 2020. She started her work at nova as trainee focusing on the Biomass Utilization Factor (BUF), an indicator to quantify resource efficiency of bio-based materials that was invented by nova. Since March 2021, she is part of the scientific staff working on Circular Economy related projects as well as the acceptance of bio-based materials.
Background and expertise
She holds a bachelor's degree in Textile Engineering and Management from the Saxion University of Applied Sciences. For her thesis, she quantified the amounts of textiles collected and sorted in the Netherlands. She then specialized with a Master Degree in Industrial Ecology at the Technical University Delft and the University of Leiden, where she acquired understanding of various aspects of sustainability.
Source
Supplier
Share