The recent ruling of the ECJ on the KanaVape Court Case may mark a turning point in the bans on CBD sales and the potential classification of CBD as a narcotic.
According to this ruling, an EU Member State may not prohibit the marketing of cannabidiol (CBD) legally produced in another EU country. The ruling applies to CBD if it is derived from the whole cannabis sativa plant, including the flower and fruit heads, and not only from its fibres and seeds. In its reasoning, the ECJ clarifies that CBD does not appear to have psychotropic or harmful effects on human health. In other words, CBD is neither a drug nor a narcotic.
"This ruling is the beginning of the end of the arbitrary stigmatisation of CBD. In the future, both European and national courts, politicians, and authorities will have to orient themselves on the Court's reasoning." says Daniel Kruse, EIHA President and pioneer in the hemp industry. "If the hemp industry keeps being proactive and comes up with safety assessments and standards, achieved by the EIHA Novel Food Joint Application, then the products will be legally marketable all over Europe, latest in three years. The market growth will be extremely significant. The value of every Euro invested in the consortium will increase exponentially. This is a big day for the hemp industry, its entrepreneurs, operators, advocates and investors."
The answer coming from Luxembourg is clear: CBD is not an addictive substance, and therefore, the rules on the free movement of goods apply. The Court of Justice of the European Union bases its judgement, inter alia, on references to the 1961 Single Convention on Narcotic Drugs (C61) and the 1971 Convention on Psychotropic Substances (C71). These two international conventions still govern global drug control and national drug laws today.
"We welcome the positive ruling of the ECJ, as the European hemp sector needs a fair and coherent legal framework once and for all. We sincerely hope that the Court's position will set an example and that the European Commission will review its preliminary conclusion on the status of the natural CBD accordingly". Adds Ms Lorenza Romanese, EIHA Managing Director.
About the European Industrial Hemp Association
The European Industrial Hemp Association – in short EIHA – is the European association of the hemp processing industry with about 130 members in more than 30 countries. The EIHA, based in Brussels (Belgium), represents the interests of industrial hemp producers and traders on a pan- European and national level. The industrial hemp sector includes the cultivation and processing of hemp fibres and seeds as well as cannabinoids.
The International Conference of the European Industrial Hemp Association, which has been held annually in Cologne since 2003, is one of the largest conferences on commercial hemp worldwide.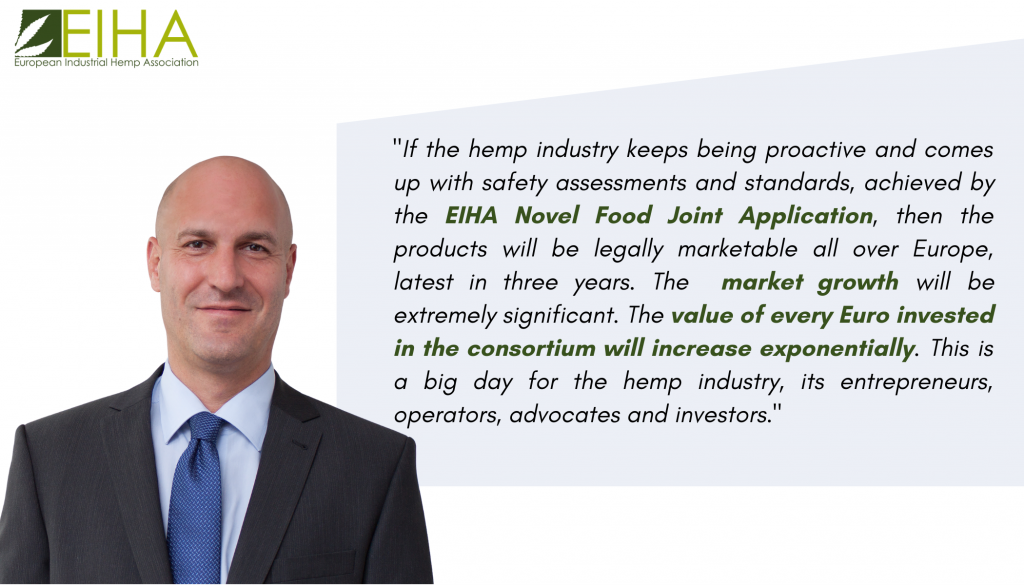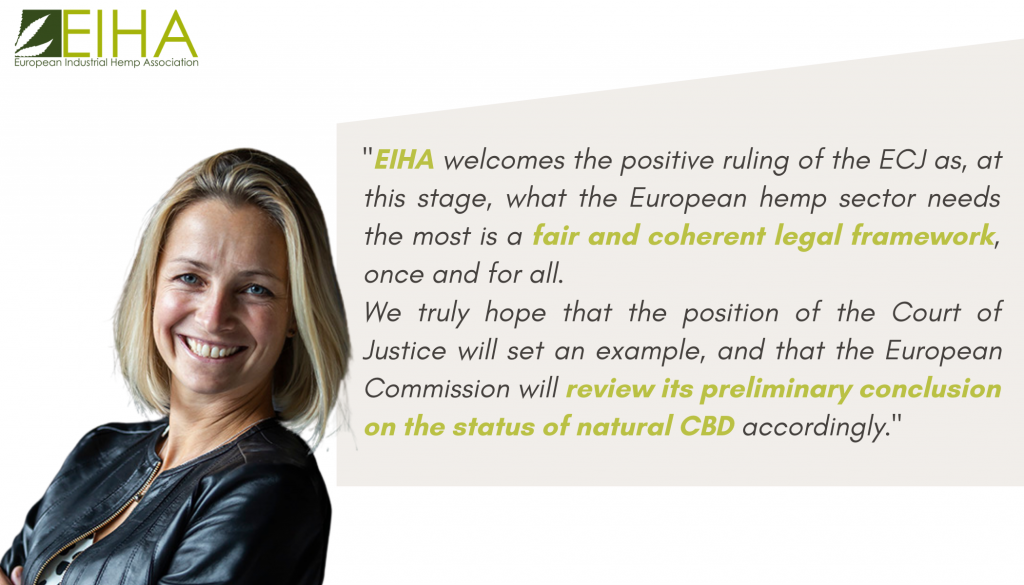 Source
EIHA, press release, 2020-11-19.
Supplier
Court of Justice of the European Union (CURIA)
European Commission
European Industrial Hemp Association (EIHA)
European Union

Share
Renewable Carbon News – Daily Newsletter
Subscribe to our daily email newsletter – the world's leading newsletter on renewable materials and chemicals