Within the framework of our H2020 project BioRECO2VER (www.bioreco2ver.eu) and on the occasion of the opening of PKN Orlen's R&D Centre, we invite you to a free conference (eCO2nference) on "The future of CCU technology from a technical, political and social point of view in the world and Poland" on 7 October 2021 PKN Orlen's R&D Centre in Płock, Poland (hybrid event).
In addition to the current market developments of CCU technologies and the political framework in Poland, Europe and the world, we would also like to present CCU innovations from laboratory-scale to semi-commercial scale as well as the latest findings on Life-cycle assessment and social acceptance from our BioRECO2VER project.
The programme will take approximately half-a-day (9:40 am –2:15 pm CET) and includes contributions from inter alia, the Council for Environment, Energy and Natural Resources to the President of the Republic of Poland, the European Commission's Directorate-General of Energy, the Belgian research institute VITO, AGH Academic Centre of Materials and Nanotechnology, ARKEMA, Ciech Group, nova-Institute, the industry association CO2 Value Europe and of course PKN Orlen as host of the event. The agenda can be found here: www.eco2nference.Orlen.pl/agenda.
You can register here for your free online participation: www.eco2nference.Orlen.pl/registration.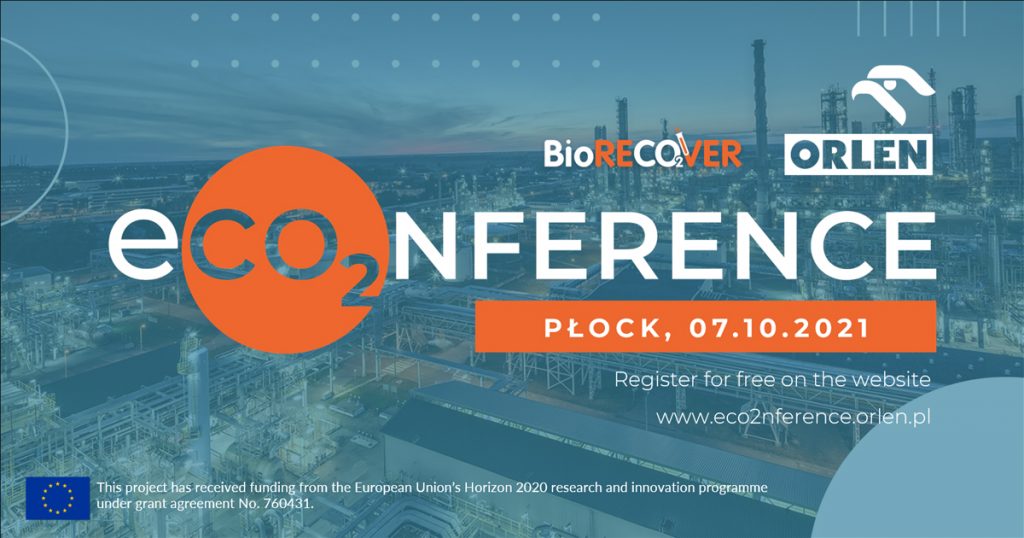 Source
Share