The Fraunhofer Research Institution for Materials Recycling and Resource Strategies IWKS shows applications for a new polymer raw material made from food residues, which is not only bio-based but also biodegradable.
Plastics are versatile materials – hardly any consumer product can do without this durable material. Especially for food packaging, plastic is able to guarantee hygiene requirements, long shelf life and easy availability of products. However, many high-performance plastic packaging products also contribute to increased waste generation and environmental pollution. Thus, the individual polymers cannot be economically recovered from multilayer packaging films for the production of new packaging films. BIodegradable bioplastics as a sustainable alternative have been on the market for several decades. However, a higher price and properties that still lag behind those of conventional plastics have so far prevented a broad application.
Fraunhofer IWKS has taken up this challenge and offers a new polymer raw material that increases the protective effect of plastic packaging without impairing its recycling or compost properties. It can be combined with both conventional and compostable packaging materials. Instead of using crude oil or biobased raw materials from corn or sugar cane, the researchers obtain their raw materials from large by-product streams in the food industry. In concrete terms, apple pomace is extracted into a hemicellulose product that is suitable for a wide variety of applications thanks to its branched polymer structures: from coatings that screen oxygen and water vapor, for films, trays and bottles made of plastics and natural waxes, to coating and paint systems as well as paper additives or cosmetic articles in which the polymer product can be used to increase tensile strength or adjust flowability and stabilize dispersions and emulsions. The advantage: The raw material is bio-based and biodegradable, does not compete with the food industry, is available in sufficient quantities and can be purchased as a by-product at low cost. The fact that the branched polymer structures can be chemically modified economically and in a variety of ways is fundamental for their application in various material systems.
Invitation to press conference – Project conclusion HyperBioCoat
As part of the EU-funded HyperBioCoat project, the raw material was successfully tested on demonstrators for food and cosmetic packaging. Find out more about the project and the use of hemicellulose as a sustainable polymer raw material and visit our press conference:
"Functional Biopolymer Coatings from Food Residues. Presentation of the project HyperBioCoat – Advantages and applications of biopolymer coatings, e.g. for food and cosmetic packaging as well as medical devices".
on Wednesday, October 16, 2019, at 03:30 pm
Conference Room 19b, Hall 1, K 2019, Messe Düsseldorf
Not only replacing critical raw materials, but also recovering them
At K 2019, Fraunhofer IWKS will not only be demonstrating possibilities for substituting raw materials and valuable resources with sustainable alternatives, but also for recovering them. One example is electronic scrap. To date, the plastic fractions have not been or only thermally been recycled as secondary material, as they are difficult to separate efficiently and with a single grade. At Fraunhofer IWKS, the scientists are using electrohydraulic fragmentation and sensor-based sorting, whereby both metal and plastic fractions can be separated from mobile phones for example. This way, high-quality plastics can be recycled.
Invitation to press conference on October 16, 2019, at 03:30 pm at K 2019 in Düsseldorf
Want to know more about our research? Visit us at the joint booth of Bayern  Innovativ in hall 12, booth number C45.
We are happy to arrange an appointment for a personal meeting with one of our scientists or to provide input for other editorial formats. Please feel free to contact us by e-mail at presse@iwks.fraunhofer.de or by phone at +49 6023 32039-803.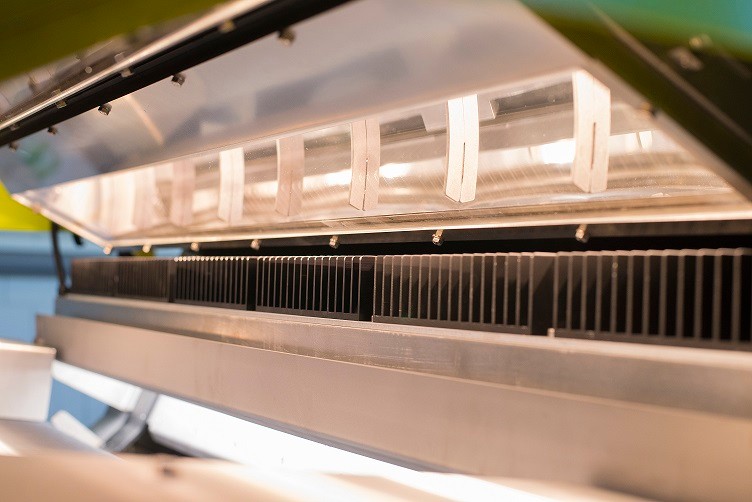 Source
Fraunhofer IWKS, press release, 2019-09-18.
Supplier
Bayern Innovativ GmbH
Fraunhofer-Institut für Wertstoffkreisläufe und Ressourcenstrategie IWKS

Share
Renewable Carbon News – Daily Newsletter
Subscribe to our daily email newsletter – the world's leading newsletter on renewable materials and chemicals