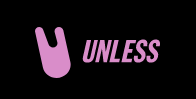 Eric Liedtke, a former executive board member and Brand President at Adidas, has announced his latest venture: a new zero-waste, zero-plastic streetwear brand called Unless.
Co-founded with a collective of industry executives from Quicksilver, R/GA, and Adidas, Unless is the first streetwear brand to offers consumers a clear plant-based solution to fashion's waste and plastic problem. The Unless collective aims to be a regenerative force for good in the world. Its products, said Liedkte, will decompose harmlessly at the end of life.

Liedtke is best known for his work in re-energizing the Adidas brand through a creative approach and collaboration with, among others, with Kanye West and Beyoncé. He enabled Adidas to break new ground in the areas of material and process innovation, sustainability, and streetwear.

"Fashion is arguably the world's second-largest polluter. And the plastic problem keeps getting worse. With UNLESS we see a real opportunity for change," he said.

Connect Ventures, an investment partnership between Creative Artists Agency and NEA, led seed round funding to support the UNLESS collective brand vision.

"When innovation, creativity, and mission collide—unique and powerful brands are born," said Rick Yang, General Partner and Head of Consumer Investing at NEA. "We're thrilled to support Unless as they empower conscious consumers with something they demand—not only to look good but to do good."

The Unless zero plastic promise means that all products will be made from plants and will leave zero waste by harmlessly decomposing at the end of life. The product assortment will range from apparel to footwear and accessories.
The first product drop will be available for purchase in late fall.
Source
Bioplastics MAGAZINE, 2021-08-31.
Supplier
adidas Group
Creative Artists Agency CAA
NEA National Environment Agency (Singapore)

Share
Renewable Carbon News – Daily Newsletter
Subscribe to our daily email newsletter – the world's leading newsletter on renewable materials and chemicals