Hull based Floreon have been shortlisted for the Innovation Award for Environmental Technology in the Environment & Energy Awards 2015.
Floreon is a new generation of high-performance bioplastic which boasts many benefits. Floreon boosts the performance of standard PLA (polylactic acid) bioplastic, giving improved toughness plus higher strength and durability. The performance of Floreon is comparable to (if not better than) competing oil-based plastics and the well-rounded performance of the material opens up a wide range of applications for this groundbreaking material.
The Environment & Energy Award ceremony will be held on April 22nd at the National Motorcycle Museum in Birmingham. The awards have been running for 16 years and are regarded as one of the highest accolades for sustainable business practices. These prestigious awards celebrate those in the industry who are making a difference. They reward organisations from all sectors across the UK both large and small.
The entries were whittled down from hundreds to just 67 finalists split over 11 categories by an esteemed panel of judges, including industry experts from Global Action Plan, Forum for the Future and WRAP.
As Floreon is made from 100% sustainable resources it is particularly attractive to numerous brand holders who are increasingly starting to move away from oil-based plastics and towards greener alternatives. Floreon are working with a number of global environmental champions, particularly in the cosmetics and packaging industry, to assist them in achieving their sustainability goals by using Floreon.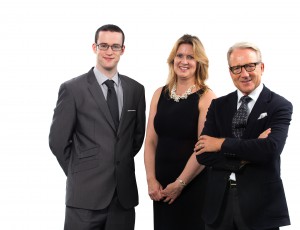 This award comes at the beginning of a very exciting year for Floreon, as they continue develop their incredibly versatile bioplastic and conversations with global brands. Shaun Chatterton, CEO of Floreon says:
"We believe that Floreon has the potential to make a real difference to the way we look at plastics. Being chosen as a finalist for this prestigious award is an honour in itself and we are delighted to have the recognition and to stand alongside other sustainable brands such as Asda, Boots, Yorkshire Water, Sainsbury's and B&Q, demonstrating how vital good environmental practises are for our future. We hope to continue the work developing Floreon and showcasing it."
Floreon Transforming Packaging was founded back in 2011 from a desire for a greener, safer form of plastic. The company is based in Hull and has developed the product through a Knowledge Transfer Partnership with The University of Sheffield. The KTP was successful and was awarded outstanding from a board of external grading panel.
Source
Floreon Transforming Packaging, press release, 2015-02-19.
Supplier
Environment & Energy Awards
Floreon-Transforming Packaging Ltd
Forum for the Future
Global Action Plan
National Motorcycle Museum Birmingham
University of Sheffield
WRAP

Share