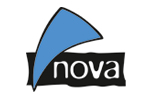 The (socio-)economic developments in the European bioeconomy are of great interest to the industry, policy makers, scientists and numerous other stakeholders. In many cases the bio-based share of an industry, sector or product group must be distinguished from the total volume to be able to describe and monitor these developments in a meaningful way. This is the only way to ensure that reliable figures on the developments of the bio-based shares of the industrial sectors can be made available through monitoring and evaluation.
In recent years, nova-Institut has therefore developed the so-called "bio-based shares". These show the respective share that can be assigned to the bioeconomy in the industrial sectors that are based on both fossil and bio-based resources.
These "bio-based shares" are based on the knowledge and assessments of numerous experts from science and industry. With the help of this input, nova-Institut has developed percentage shares for numerous sectors of the manufacturing industry, based on the EU-wide PRODCOM nomenclature, which are widely used. In the annual report "European Bioeconomy in Figures" conducted by nova-Institut on behalf of the Bio-based Industries Consortium "BIC", for example, the European bioeconomy is quantified with the help of these "bio-based shares".
Bio-based shares 2.0(20)
Since the regulatory frameworks, which can strongly influence the developments of the bioeconomy, as well as other factors influencing the bioeconomy are constantly changing, the bio-based shares in the industries are also changing accordingly.
Therefore, it is time to bring these shares into the new decade with the help of your expert knowledge!
Especially for the industries textiles and clothing (NACE classes C13 and C14), in the chemicals sector (NACE class C20) and for plastics and rubber products (NACE class C22) your feedback is very valuable for our work.
Two pieces of information are essential for assessing the bio-based shares of a product:
What is the share of the total production volume in the EU-28 that has any bio-based content?
What is the bio-based content of the share of bio-based production in the EU-28?
Example: PRODCOM-Code 20.14.21.00 – Industrial fatty alcohols
An estimated 50-75 % of the total production volume of industrial fatty alcohols in the EU-28 has any bio-based content
The bio-based content of these 50-75 % of the total production volume is 100 %
Hence: 50-75 % of production volume · 100 % bio-based content ≈ 63 %
Therefore, we would like to call upon you to help us with your expert knowledge about the sectors or product groups you are involved in. Please get in touch with our nova experts Nicolas Hark (nicolas.hark@nova-institut.de) or Olaf Porc (olaf.porc@nova-institut.de) for further information and hopefully a valuable exchange.
We count on your highly appreciated support!
Source
Supplier
Share