WITH FIERCE competition between tea brands, tea bag design has become more innovative. In a drive to improve sustainability, the latest bags are made from the bioplastic polylactic acid (PLA).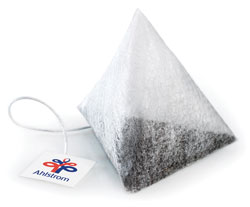 The advantages of the new bags are that they are made from a renewable material and are compostable, says Eamonn Tighe, business development manager at US-based bioplastics producer NatureWorks.
… Full Text: http://www.icis.com/Articles/2010/04/19/9351158/endpoint-bioplastic-tea-bags-prove-a-refreshing-alternative.html
Tags: Ingeo PLA, pyramid-shaped tea bag, high-quality tea, ultrasonic sealing, PE, PP
Source
ICIS, 2010-04-19.
Supplier
Share