Ireland's "Biorefinery Glas" EIP-Agri Operational Group, will coordinate Ireland's first small-scale biorefinery demonstration project, having secured funding of almost €1m from EIP-Agri co-funded by Ireland's Department of Agriculture, Food and Marine and the EU. The Biorefinery Glas project, which sees Institute of Technology, Tralee partner with University College Dublin, the Carbery and Barryroe Agri Co-operatives and Wageningen University-spinout GRASSA BV, aims to address key challenges in Irish agriculture while promoting farmer diversification into Ireland's exciting and growing bioeconomy.
"Biorefinery Glas is one of the first bioeconomy initiatives in Europe which looks at moving farmers further up the bioeconomy value-chain; becoming bio-processors, rather than simply suppliers of low-cost biomass" according to project Co-ordinator James Gaffey of IT Tralee. "The EU Commission in its recent Bioeconomy Strategy update have highlighted the important role of primary producers within the bioeconomy. It has also highlighted the role that small-scale biorefineries can play in allowing farmers to diversify their income base in a sustainable manner. Through Biorefinery Glas, farmers will demonstrate new business models, using an automated and low-cost biorefinery model, which integrates well within traditional beef and dairy farming and could be replicated across Ireland and the EU, helping to improve protein availability and reduce emissions while adding value".
The project will demonstrate an integrated and mobile multi-product biorefinery which optimises the use of grass by separating it into a spectrum of co-products which improve value and resource efficiency. The first step is to isolate from the grass, the proteins that cows use most effectively, while separating the remainder of the protein, which cows don't utilise as well, for use as a co-product feed for pigs or chickens. This approach improves the efficiency of nitrogen use for milk production, while providing pigs and chickens, who would otherwise not be able to access grass protein, an indigenous source of protein concentrate. Given Ireland's dependency on feed imports, particularly in light of recent national fodder crises, a mechanism for improving protein efficiency is timely. An expected benefit of improving the nitrogen use efficiency for milk, includes a potential reduction in nitrogen loses and ammonia-related emissions for the dairy sector.
An additional value-added co-product in fructooligsaccarides, will be extracted from the deproteinized grass whey, with potential applications as a prebiotic in food/feed and as an ingredient in cosmetic solutions. Once the relevant products are extracted, large volumes of nutrient-rich whey can then be used as a fertilizer or as a co-substrate for biomethane production through anaerobic digestion.
The project will also assess new rural bioeconomy business models, and the opportunity to promote farm-to-farm bioeconomy symbiosis, through dairy farmers and pig farmers working together to improve availability of local indigenous protein. The on-farm nature of the biorefinery means that circular bioeconomy principles can be adhered to, with process residues which do not end up in products, remaining on the farm as a fertilizer or energy source. The project comes at a critical moment for both Ireland and the EU, with the Commission's proposal for the new Common Agricultural Policy (CAP) aiming to make a much stronger contribution to the sustainable development agenda.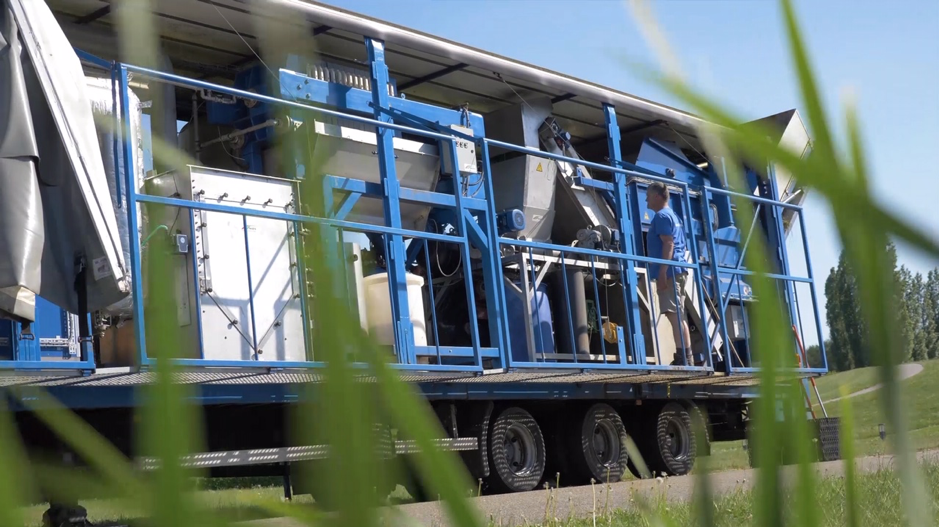 For more information on the Biorefinery Glas project visit the EIP-Agri website
Author
James Gaffey
Source
EIP-AGRI, press release, 2018-01-29.
Supplier
Barryroe Co-Operative Limited
Carbery Group
Department of Agriculture, Food and Marine (Ireland)
European Commission
European Union
GRASSA BV
Institute of Technology Tralee (Ireland)
University College Dublin (UCD)
Wageningen University

Share