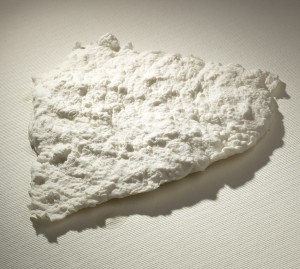 Domsjö Fabrikers new cellulose product is now ready for the market. Domsjö Cellulose Ultra is a cleaner cellulose product that can be used in high quality segments. The product will be celebrated with an event on June 19th.
​It is almost 20 years ago that a new cellulose product last saw the day light in Domsjö. The existing cellulose products Domsjö Cellulose and Domsjö Cellulose Plus are now joined by the high quality Ultra. The development of Ultra has been going on during 1 ½ year
"During the development period, we have had the advantage of being able to deliver Ultra to one of our customers. It has been of great use to us in the development of cellulose properties, "says CEO Lars Winter.
The main application area for the new product is in sausage skin production (so-called Casings). The requirements are very high and the advantage of Ultra is that it can be used without interference from other products which otherwise is usual.
Lars Winter is very pleased with the new product. He emphasizes that it is an important development step in Domsjö's strategy towards an increasing degree of specialty products.
The new product will be celebrated in the mill on Tuesday, June 19 at 11.00. Representatives from Domsjö Fabriker, as well as from the owners Aditya Birla, open the new product with hopefully many employees in place.
Source
Domsjö Fabriker, press release, 2018-06-19.
Supplier
Share