The SUCCIPACK project has come up with a technical solution to progressively phase out fossil fuel-based packaging in favour of bio-based solutions. The new, biodegradable and recyclable packaging also promises longer shelf life and better protection of food products.
Each year, the average EU citizen generates some 159 kg of packaging waste, around 40 % of which is not recycled. As the world population and the Pacific trash vortex keep growing, any packaging option that would tick the recyclability and biodegradability boxes while maintaining or even improving product protection and preservation would be celebrated.
Well aware of these high hopes, 18 companies from across Europe have teamed up to create innovative food packaging materials based on polybutylene succinate — more commonly known as PBS. The consortium has spent two years tweaking PBS grades, structure, formulation, treatment and recycling routes to make the material suitable for a wide adoption by the food packaging market. All this, while keeping investment costs on the low.
The stakes are high: if successful, the commercial deployment of PBS in industry would provide Europe with a competitive edge over the USA and Asia, while bringing the EU one leap closer to the advent of the circular economy.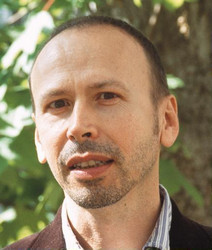 Christophe Cotillon, who coordinated the project on behalf of ACTIA, details the specifics of the EU-funded project SUCCIPACK (Development of active, intelligent and sustainable food PACKaging using PolybutyleneSUCCInate) and its technology, and discusses its potential for large-scale commercialisation over the next two years.
Packaging is generally seen as trading sustainability for increased food safety. How does your technology reconcile both?
PBS-based packaging is able to offer a very good quality of packaging for food, which doesn't have to shy away from comparisons with existing packaging especially with regards to meeting food safety requirements. By improving the barrier properties of this new packaging, the shelf-life of food products can be improved, and as we develop multi-functionality only one film will be needed to protect the food product, thus eliminating the need for different layers of packaging and over-packaging.
In this respect, SUCCIPACK's packaging is contributing to the protection of our environment. But it is also biodegradable and can easily be recycled.
What are SUCCIPACK's expected benefits?
PBS-based packaging has been tested on different food products such as cheese, ready-to-eat vegetables, meat and fish products. The expected benefits in terms of shelf life are at least comparable with existing packaging and sometimes even perform better. By continuing to improve barrier properties like antimicrobial coating and other aspects (gas, vapour, aroma), we will be able to achieve better preservation of food products compared to existing food packaging.
Why choose PBS as a material?
PBS is a platform component having applications in different industrial sectors. It is already used by the petrochemical industry, but it can also be 100 % bio-based. Bio-based PBS can be produced easily from cellulosic material and renewable sources of plant biomass, be it plants or plant waste. In the future, we expect the capacity of production to increase, so availability of bio-based PBS will not be a problem.
Your website mentions the expected impact of your technology on SMEs. Can you elaborate on that?
Packaging producers can use PBS packaging to produce films, trays and pouches with the exact same technologies they are using for current packaging materials — injection, moulding, extrusion film blowing and thermo-forming. They don't need to change the process, and switching to PBS only requires very limited investments. This means that SMEs can produce this packaging easily, at a competitive price.
Now, for SMEs producing food, replacing existing packaging by SUCCIPACK packaging will not be a problem either in terms of process. At the end of the day, the only change is better preservation, a longer shelf-life and lower-priced food products.
When do you hope to see your packaging material being commercialised?
Our packaging should be commercialised in two years. In the early stages, the PBS used for packaging fabrication will not be 100 % based on bio-material. It will be a mix of petrochemical and bio-based raw materials.
Then, progressively, PBS packaging will contain more and more PBS from bio-based material because the production capacity for PBS will increase in Europe.
Supposing that the product is successful, can it be produced on a large scale?
Large-scale production depends on raw bio-based material availability if we want to produce 100 % bio-based packaging, but in the meantime petrochemical PBS can be produced on a large scale.
With the project now being completed, do you have any follow-up plans?
We would like to set up a new project like a 'fast track to innovation' project supported by the EU to reach and penetrate the market more easily. The existing consortium consists of relevant and efficient partners who are very motivated to keep going further until commercialisation is achieved.
Source
CORDIS news, press release, 2015-03-30.
Supplier
Share