As the apparel sector becomes increasingly active in sustainability initiatives along their supply chains, cotton – one of the primary raw materials – has garnered a lot of attention.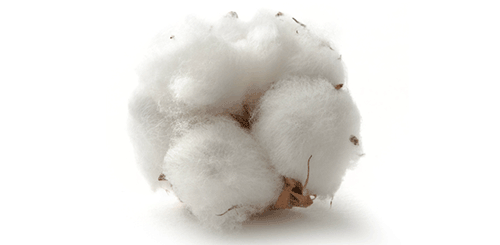 There are four major trade organisations for the cotton industry, and PE has now carried out Life Cycle Assessments (LCAs) for three of them – Cotton Inc.; Cotton Made in Africa (CmiA); and Textile Exchange – allowing the industry to identify its environmental "hotspots" and work out how best to tackle them.
"As companies face growing interest in the environmental impact of their products, they are turning to LCAs to fully understand the risks and liabilities across their supply chains. Major textile brands have performed product-level LCAs and are changing business practices as a result of those assessments," said Dr. Sabine Deimling, PE's Principal Consultant and Director for Food, Agriculture and Renewable Materials sector.
"Broader efforts, such as The Sustainability Consortium and the Sustainable Apparel Coalition (SAC) are developing LCA-based tools to define product environmental performance and increasingly, Life Cycle Inventory data are being considered before products are designed to help select materials less harmful to the environment" she adds. With the SAC uniting more and more members of the textile & apparel industry, LCA data is expected to be the common currency of sustainability claims and PE is at the forefront of supplying companies with it.
For Cotton Inc., PE compiled a Life Cycle Inventory (LCI) – a quantification of all of the relevant energy and material inputs, along with the by-products, wastes and emissions associated with the creation and use of the product. An accompanying Life Cycle Impact Assessment of a hypothetical knit shirt and a woven pair of trousers was conducted according to ISO 14040 standards[1]. The outcomes have enabled the organisation to better understand the impact of cotton textiles and direct resources towards the most effective ways of reducing future impacts.
The LCA showed that the biggest impacts are caused by the energy used during manufacturing (processing of fibres, wet preparation and dyeing) and by consumers washing & drying their clothes. During the cultivation phase, mineral fertiliser, soil emissions and energy use for irrigation and ginning were the main impacts.
"The value of this study extends beyond simply an environmental benchmarking exercise for global cotton; this LCA allows users of cotton to evaluate the environmental impact of products specific to their own businesses and to determine where improvements can be made," said Deimling. "Cotton Inc's initiative was the first global inventory of its kind and after it went public, producers and consumers further down the value chain have requested data on the various material alternatives and prompted an open attitude towards sustainability assessments. We are, after all, globally at the beginning of a new era where sustainability initiatives need to leave behind the rhetorics of greenwashing and rely on solid, peer-reviewed data."
Partly as a response to the Cotton Inc. study, Cotton made in Africa (CmiA), an initiative of the Aid by Trade Foundation, and Textiles Exchange, a non-profit organisation focused on creating a more sustainable textile industry, turned to PE to launch their own LCA studies to help customers make informed decisions on material choices. To be consistent, they followed the same methodology as Cotton Inc. and the resulting independently- reviewed reports have been published on various forums[2],[3].
Although comparative assertions have not been made, the findings indicate potential benefits of organically grown and CmiA cotton fibres compared to conventional ones. Against the expectations of many, products deriving from low-yield systems can still carry a lower impact on climate change, when the nutrient balance is well-managed. Additionally, eutrophication, which is a challenge for low-yield systems when assessed on a product basis, can be tackled by soil protection measures. Furthermore, the question arose whether farmland manure can be considered waste. If farmers keep animals at least partly to use or sell manure as organic fertilizer, how should we estimate its share of environmental impact?
"Such outcomes and questions affect everyone in the value chain and therefore we like to refer to the series of studies as a dialogue rather than competition," said Daniel Thylmann, lead expert in the Textiles subsector and expert in LCA and Water Footprinting, who collaborated on the Cotton Inc. project and managed the projects with Textile Exchange and the Aid by Trade Foundation. The goal is not to point fingers but to identify hotspots and work out how best to accurately quantify, monitor and reduce or substitute them.
PE has been instrumental in creating what we can start calling the cotton dialogue. Our industry-leading software, the world's most extensive database on the cotton value chain and our unmatched agricultural expertise have provided the solid foundations that such industry-wide initiatives need.
[1] The critically reviewed report can be found at http://cottontoday.cottoninc.com/Life-Cycle-Assessment/
[2] http://www.cotton-made-in-africa.com/en/press/press-releases/detail/article/life-cycle-assessment-confirms-cmia-cotton-reduces-the-negative-impact-on-climate-change.html
[3] http://farmhub.textileexchange.org/farm-library/farm-reports
Author
Daniel Thylmann
Source
PE INTERNATIONAL, press release, 2014-12-12.
Supplier
Aid by Trade Foundation
Cotton Incorporated
Cotton Made in Africa (CmiA)
Textile Exchange
thinkstep AG

Share
Renewable Carbon News – Daily Newsletter
Subscribe to our daily email newsletter – the world's leading newsletter on renewable materials and chemicals