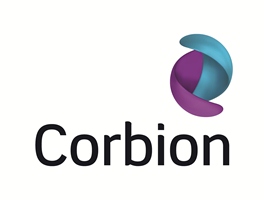 At the Capital Markets Day for analysts and investors in Amsterdam today, CSM will present its new company name, Corbion, and its new growth strategy for the period 2013 to 2016. The new name and strategy mark the latest stage of the ongoing transformation of the company into a leading provider of biobased products, with activities in biobased food ingredients and biochemicals. The company is on track to complete the earlier announced divestment of its Bakery Supplies business to Rhône Capital early Q3 2013.
Built on the strong foundations of Caravan Ingredients and Purac, Corbion has a wealth of expertise in the world of biobased food ingredients and biochemicals, combined with a rich history of service and innovations spanning more than a century.
In biobased food ingredients, Corbion is a leading player offering high value added ingredients to food companies, helping them solve their food integrity issues such as food safety, microbial spoilage, look & feel and taste & smell. Corbion is especially strong in the bakery and meat sectors. Organic growth will be driven by leveraging its leadership positions into adjacent markets, and will be supported by selective M&A.
In biochemicals, Corbion is a fast-growing, innovative supplier of fermentation-derived, sustainably sourced biochemicals. Corbion's aim is to replace fossil-based chemicals in selected markets by offering products with similar or improved functionality, lower cost-in-use, and enhanced environmental credentials. Accelerating growth in biochemicals will be underpinned by investments in innovation and developing partnerships. Corbion has already reached a number of key milestones, such as the recently announced partnerships with BASF and Cargill.
Gerard Hoetmer, CEO of Corbion: "Our new name and logo signify the next phase in the development of our company. We will leverage our proprietary technologies and intimate understanding of customers and consumers to further develop our market positions in biobased products. In short, we create value for our customers through our biobased products, designed by science, powered by nature and delivered through our dedication. This will in turn create value for our shareholders."
Source
Purac, press release, 2013-06-18.
Supplier
Caravan Ingredients
CSM
PURAC S.A.

Share