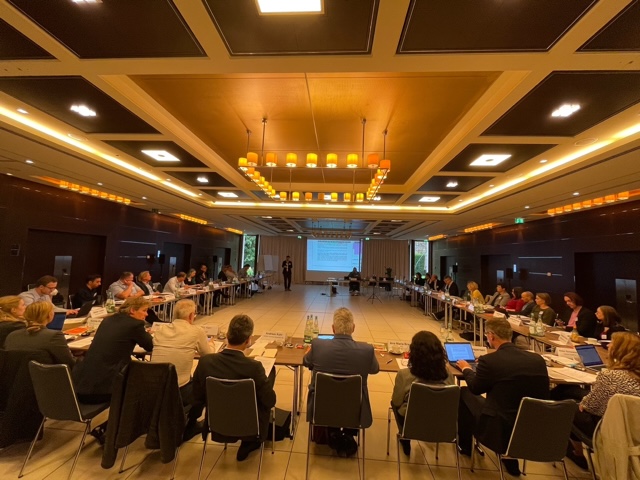 For the first time since the RCI's launch on 20 September 2020 during the Covid-19 pandemic, 50 participants from 34 companies met in-person at the Wasserturm Hotel Cologne, an old Prussian water tower. In this special location, participants looked back at a successful second year, discussed and defined strategic priorities for future activities of the now well-established and continuously growing RCI.
Being the initiator and executive office, nova-Institute (Germany) is the scientific backbone of the RCI. Executive managers Michael Carus and Christopher vom Berg, presented an comprehensive overview on past year's activities, which included several projects, pioneering reports and publications, multiple press releases and webinars as well as intense networking. And several further studies are under way. In order to establish the renewable carbon concept as a guiding principle for sustainable development in the chemical and material sector, the RCI has advocated renewable carbon strategies to policy makers at EU level in 2022 and will continue these activities in the future.
In advance, the office collected 18 topic-proposals from member companies and nova experts, which were comprehensively discussed and then voted on at the general meeting. Topics with the most votes are now being tackled in a focused manner in the course of the third year: Sustainability of renewable carbon-based products, availability of agricultural land and forest areas, advanced recycling, targets for renewable carbon shares and the transformation of biofuel producers to chemical suppliers.
About the Renewable Cabon Initiative
Currently, the Renewable Carbon Initiative (RCI) includes almost 50 members and new ones are joining every month. All of them have the same goal: to replace fossil carbon in their products with renewable carbon from biomass, CO2 and recycling! Become part of a unique network of pioneers for renewable chemicals and materials, advance innovative ideas and add further momentum to the renewable carbon strategy by becoming a member via https://renewable-carbon-initiative.com/.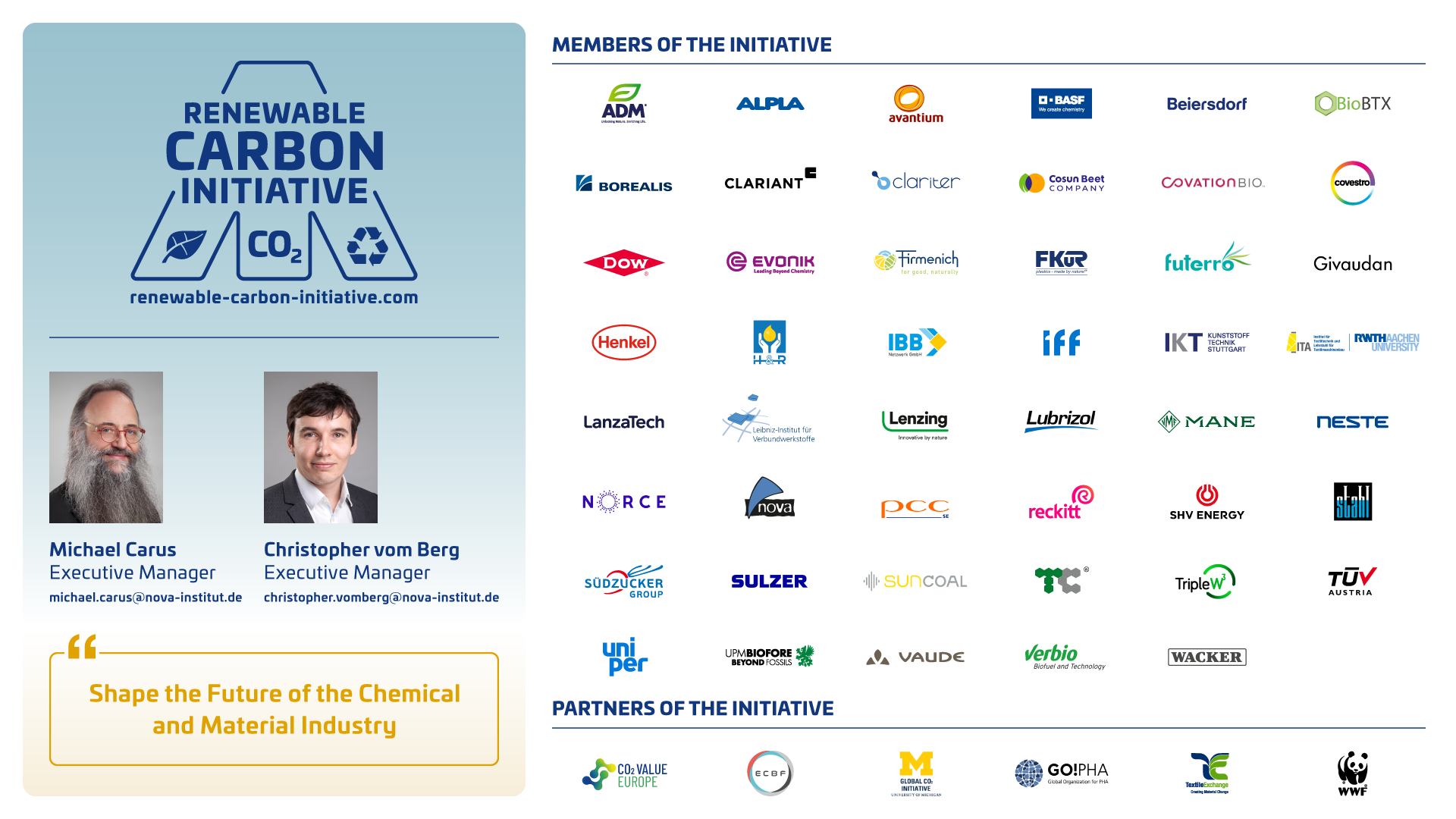 Source
nova-Institute, press release, 2022-09-29.
Supplier
Share