Thanks to a Dutch invention, cars in Sweden will soon be powered by a fuel made from wood residues such as sawdust. TechnipFMC and the Dutch company BTG-BTL based in Twente will design and build a production facility in Sweden where wood residues will be converted into bio-oil. It will be the first plant in the world where 'green fuel' will be produced and further processed in a refinery for motor vehicles.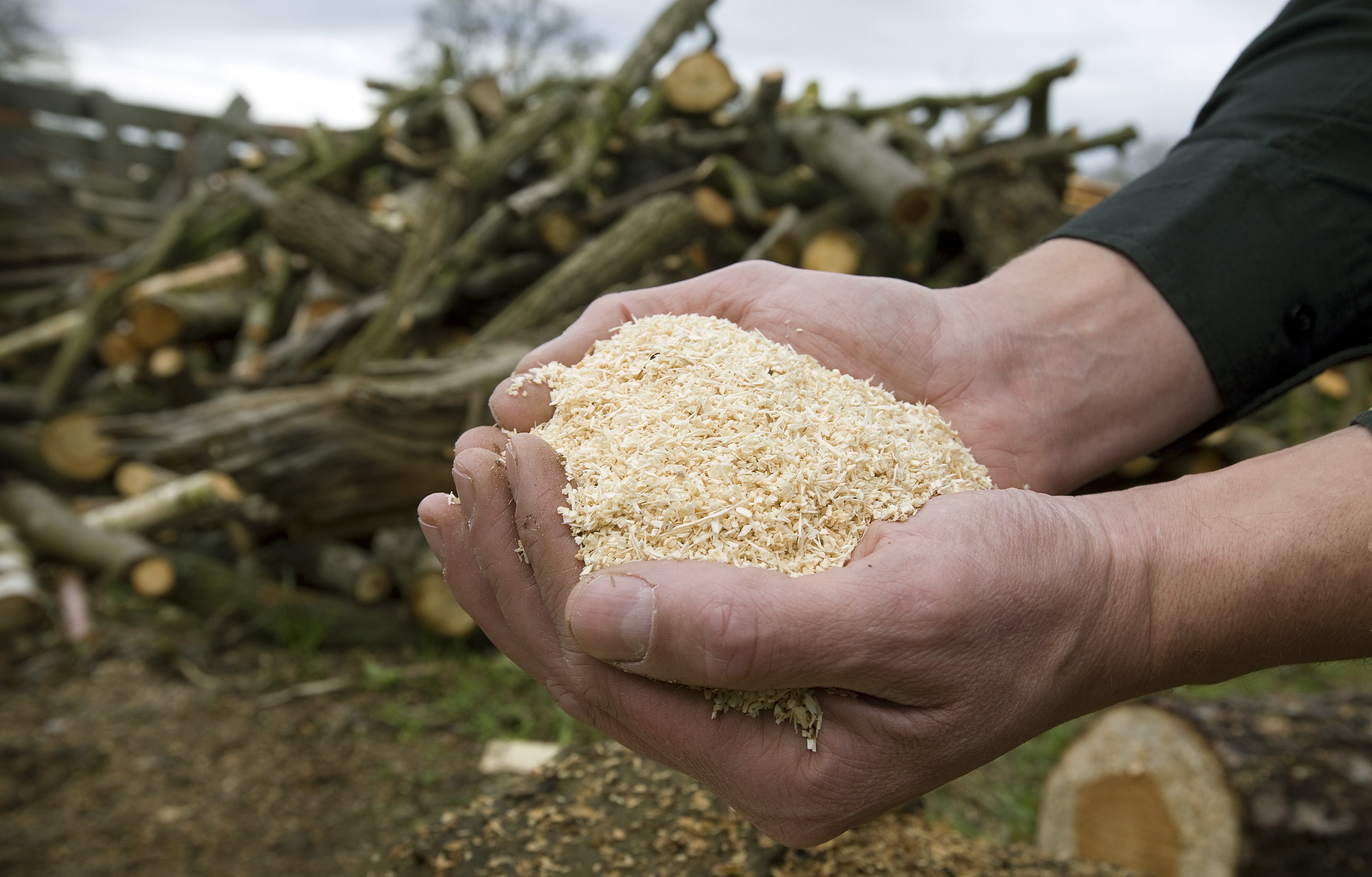 The plant will convert roughly 35,000 – 40,000 tons of dry wood residues into oil each year using a special technology called pyrolysis. This oil is then processed in a refinery to produce advanced biofuels. With this produced pyrolysis petrol an equivalent of 15,000 family cars can be powered per year.
The biofuel is mixed with other types of fuel – biofuels as well as fossil fuels – resulting in a petrol and diesel that is partly composed of sustainable oil. This ensures that it will comply with the European RED II directive under which, starting in 2020, petrol must contain a certain fraction of renewable energy from sustainable sources such as wind, sun, and biomass.
'Non-fossil, non-food'
The process used to convert the residual waste materials into oil is called fast pyrolysis, and it produces a 'green' sustainable product that can be used to replace fossil oil. It is a 'non-fossil, non-food' oil. As the oil is made from residuals, no trees need to be cut down and no agricultural land needs to be converted from producing food to producing raw materials for fuel.
BTG-BTL and TechnipFMC have previously been awarded an order for building one production facility in Finland, with the possibility of extending to four. Here sawdust is converted into pyrolysis oil, which is then used to provide energy for various factories in Finland and the Netherlands.
Delivery in 2021
The Swedish joint venture Pyrocell, consisting of the wood industry company Setra and the oil company Preem, will be utilising this new technology. Construction of the pyrolysis facility is scheduled to start this year and is scheduled to start production during 2021.
The production plant will be built on the company grounds right next to the Kastet sawmill of Setra in Gävle, about 170 kilometres north of Stockholm. The necessary raw material in the form of sawdust is already available eliminating the need for further transport. The oil produced is then processed in Preems refinery in Lysekil, on the Swedish west coast.
Logical alternative
"Our oil is a logical alternative for fossil oil, which can then remain underground", explains Gerhard Muggen, managing director of BTG-BTL. "We make use of natural waste residues. Therefore this new technology contributes to a more sustainable world in more ways than one and provides a form of energy that is practically unmatched in terms of the environment and sustainability."
"Interest in this new type of bio-oil is skyrocketing. The fact that Scandinavian countries, which are in the forefront of the push for sustainability, are moving in this direction makes it clear that this product has an enormous potential. The oil can be used for a wide range of applications, and the ever expanding list of new regulations focused on promoting a more sustainable and responsible use of the world's energy resources is convincing an increasing number of companies that pyrolysis oil is an excellent alternative for fossil oil. Other oil companies are expected to soon follow in the footsteps of the Swedish company Preem."
Extra steps
"Sweden has unique opportunities for greatly expanding the production of renewable fuels within its borders. The construction world's first commercial production facility of pyrolysis oil for biofuel marks an important next step in our transition to a more sustainable society", according to Petter Holland, CEO of Preem.
Pontus Friberg, chairman of Pyrocell, adds: "We have been working hard on this project for a long time now, and we are happy that we can now really start the practical execution phase. We opted for the combination of TechnipFMC and BTG-BTL after evaluation of other technologies and offers available in the market. The reference plant in the Netherlands, the Empyro-project, has played an important role in our decision making.
CO2 reduction
Pyrolysis converts raw materials such as sawdust or roadside grass cuttings into raw bio-oil by heating these materials to approximately 500 degrees Celsius in the absence of oxygen. In nature, this process takes several millions of years, resulting in the production of fossil oil, whereas it takes only a few seconds using pyrolysis technology.
This innovative technology was developed over 25 years ago at the University of Twente in the Netherlands. In 1993 BTG took over its further development and scale-up, and in 2008 BTG BioLiquids (BTG-BTL) was established, which works together with TechnipFMC on the further roll-out of the technology. TechnipFMC is a global leader in oil and gas projects, technologies, systems, and services with operations in 48 different countries and is listed on the stock exchanges of New York and Paris. The projects in both Finland and Sweden are being managed by TechnipFMC's office in Zoetermeer.
Top Sectors Programme
BTG-BTL's pyrolysis technology was in part developed with financial support from the Top Sectors Programme funded by the Ministry of Economic Affairs. The technology is presently being successfully applied in the Empyro plant in Hengelo, which produces oil used to provide energy for the global dairy company FrieslandCampina production facility located in Borculo in the Achterhoek.
Zeton, which like BTG-BTL is based in Enschede, will manufacture the core units of the pyrolysis plants, providing 100 full-time jobs for workers in the Netherlands.
Source
BTG Biomass Technology Group, press release, 2019-09-16.
Supplier
BTG BioLiquids B.V.
TechnipFMC plc

Share