The captured carbon dioxide will be used by CCSL to create low-carbon and low-energy dry ice for use in the food, cold logistics and pharmaceutical industries.
Richard Nimmons, Director of Carbon Capture Scotland Limited said, "CCSL's partnership with Iona will accelerate our business growth in our home market of Scotland and further afield. Importantly, it represents a scalable framework for clear, measurable carbon removal that brings us closer to our goal of removing 1million tons of CO2 from the atmosphere per year."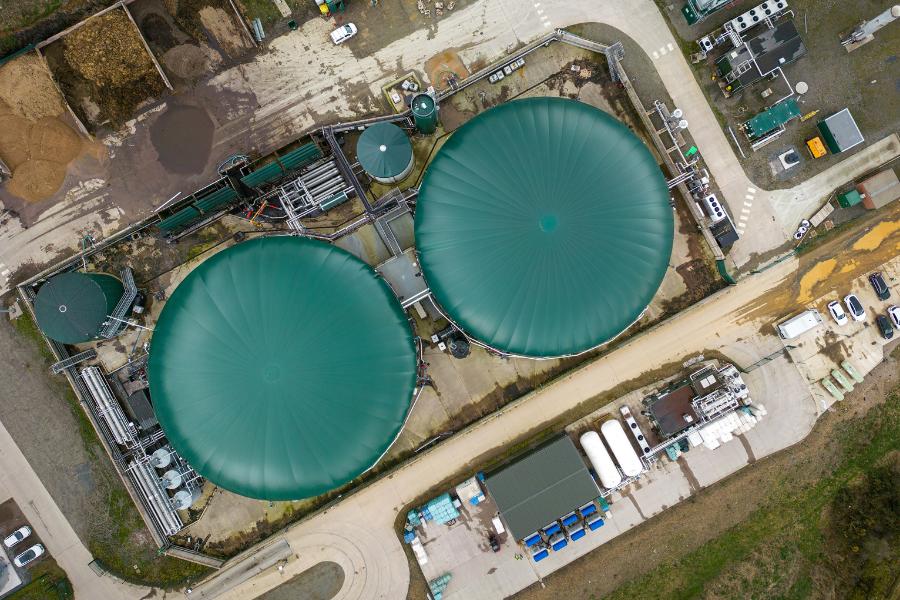 The agreement between Iona and CCSL is an extension of their existing partnership at Iona's Crofthead Anaerobic Digestion/biogas plant in Dumfries (south west Scotland), which is the first and only biomethane facility in Scotland to operate with carbon capture. At their adjacent site to the Crofthead plant, CCSL takes the CO2 from Crofthead to make dry ice for commercial use.
The two companies plan to extend their agreement to any future biogas plants that Iona may develop in the UK, continental Europe and North America.
Alex Todhunter, Investment Manager at Iona Capital said, "This partnership with CCSL offers the food, cold logistics and pharmaceutical industries a "green" dry ice that will help towards their Net Zero and sustainability goals. The utilization of CO2 generated from farm waste and crops is yet another demonstration of how anaerobic digestion contributes to a sustainable low carbon future and the circular economy."
CO2 is an essential compound used in the food, cold logistics and pharmaceutical industries and is most commonly produced as a by-product during ammonia production (c 80% of the ammonia produced by industry is used in agriculture as fertilizer). Ammonia production is an energy and carbon intensive process, taking up nearly 2% of annual global energy production. 100% biogenic green CO2 from farm wastes and crops, using renewable electricity, provides a low energy green alternative.
Source
Carbon Capture Journal, press release, 2023-07-17.
Supplier
Carbon Capture Scotland (CCSL)
Iona Capital

Share
Renewable Carbon News – Daily Newsletter
Subscribe to our daily email newsletter – the world's leading newsletter on renewable materials and chemicals