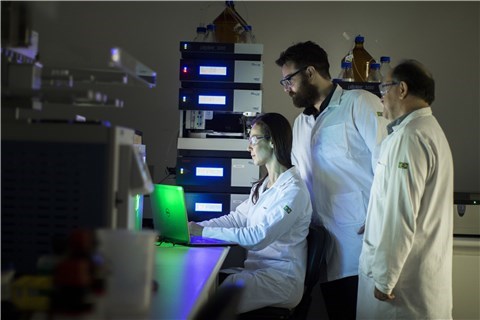 Aligned with its commitment to sustainable development, Braskem renewed its partnership with Altar, a French startup specializing in the development of microorganism strains in automatic cultivation systems. Launched two years ago, the partnership underscores the company's research and development strategy in renewable chemicals.
The technology shared by Altar helps to automate the cultivation of strains of microorganisms without human intervention, enabling the development of important characteristics that would not be possible using manual techniques. "Microorganisms function like biofactories and have presented more sustainable avenues for the chemicals and plastic industry. The partnership with Altar complements our biotechnology proposals and supports the research and development of more innovative and sustainable solutions for the chain in which we operate," said Iuri Gouvea, Biotechnology coordinator at Braskem.
One of the pillars of Braskem's sustainable development strategy is the construction of a portfolio of products made from renewable raw materials . As the leader in this sector, the company, which already sells green polyethylene, green EVA and solvents made from sugarcane, believes in the potential of bioproducts as a way to capture carbon, thereby helping to reduce greenhouse gas emissions.
The agreement between the two companies enables advances in important tools for the development of biotechnology around the world. For Braskem, the joint efforts with Altar help improve the metabolic engineering capacity of its Renewable Chemicals Research Center in Campinas, São Paulo, as well as its Research and Development Centers in Triunfo, Rio Grande do Sul and Pittsburgh and Boston, in the U.S.
Source
Braskem, press release, 2019-08-03.
Supplier
Share
Renewable Carbon News – Daily Newsletter
Subscribe to our daily email newsletter – the world's leading newsletter on renewable materials and chemicals