Around one million tons of fabrics used for clothing applications are produced each year in Europe by yarn spinning combining natural fibres (such as cotton or wool) and synthetic fibres (such as polyester). These blends of natural fibres and synthetics are generally prepared to improve comfort and durability aspects of the end products. However, these standard fabrics are complex to recycle after their use since both types of fibres are intermingled and cannot be separated again.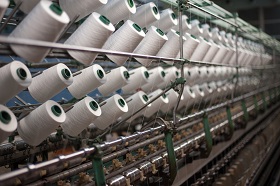 Companies in the textile industry are challenged today to make a radical shift towards innovative and high added value products to counter the competition with low-wage countries. In this context, the FIBFAB project has been initiated to successfully launch and industrialize the production of biodegradable and sustainable polylactic acid (PLA) based fabrics (wool/PLA and cotton/PLA) for the applications in casual (menswear and womenswear), protective and workwear clothing, and to overcome the current limitations of PLA fibres as a real alternative to current fabrics (wool and cotton combined with polyester fibres). This improvement will be carried out by applying the knowhow and methodology developed in prior European projects BIOFIBROCAR and BIOAGROTEX.
Advanced bioplastics
The main objectives of the FIBFAB project are: to obtain a final clothing product 100% bio-based and biodegradable that meets the mechanical and performance requirements of the textile sector in correspondence with the final applications. Besides, it is expected to improve the current poor thermal resistance of PLA fibres to meet the requirements in several clothing applications by the technology developed in previous EU projects to enhance the final PLA crystallinity.
Regarding the PLA fibre manufacturing process, the processing parameters will be optimized to have thinner fibres (less than 3 dtex) and especially the mechanical spinning process (friction control in ring spinning) to be able to spin PLA blend fibres at higher speeds. This will allow the introduction to the textile market yarns and fabrics produced from PLA fibres and cotton or wool with important advantages, such as better breathability, better hydrophilic properties to make easier the tinting process, a higher resistance to degradation by UV rays, low smoke production and flammability and lower density than PES, what causes a lower fabric weight.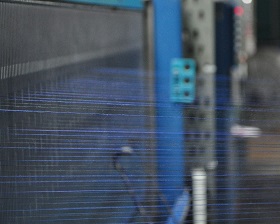 This project has received funding from the European Union's Horizon 2020 Fast Track Innovation Pilot programme (H2020-FTIPilot-2016-1) under grant agreement No 737882. This project has a duration of 24 months and these are the participant companies: CENTEXBEL, DS Fibres (Belgium), Yünsa (Turkey) and SINTEX (Czech Republic). Together with AIMPLAS, these consortium members cover the entire textile value chain, from fibre production to clothing manufacturing, thus ensuring the industrial implementation of PLA fibres.
The FIBFAB project is one of the 15 funded projects of a total of 280 projects proposals that were submitted in the fifth round of the scheme. From these 15 projects, only four include Spanish partners in their consortiums and FIBFAB is the first project in the Valencian Community to be funded in this programme.
Source
Aimplas, press release, 2017-05-17.
Supplier
AIMPLAS (Asociación de Investigación de Materiales Plásticos y Conexas)
European Union
Horizon 2020

Share