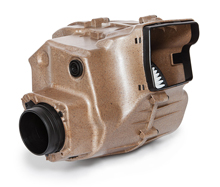 Corbion Purac will be exhibiting at the Fakuma trade fair in Friedrichshafen, Germany, in hall B4, stand 4207. The Corbion team will be showcasing a number of partner applications to demonstrate the broad range of characteristics and properties that can be achieved with PLA bioplastics, and the versatility under which PLA can be processed. Applications on display will be made from both standard PLA and high heat PLA.
Corbion Purac's applications with lactides from Corbion Puracplications at Fakuma include an air filter box and interior trim parts for the automotive industry – courtesy of Röchling Automotive. The injection molded parts boast heat resistance up to 140°C, impact resistance, UV resistance, high gloss, excellent colorability and dimensional stability, and they withstand the demanding conditions in today's engine compartment. This makes PLA an excellent alternative to most polyesters (PC, PET, PBT) as well as polystyrenes (ABS), polyolefines (such as PP) and polyamides (PA6).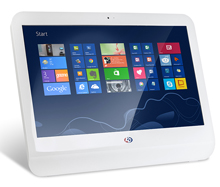 The world's first bioplastic touchscreen computer will also be demonstrated, courtesy of SUPLA and Kuender. The housings are high gloss white and have an improved impact resistance, high heat resistance and good scratch resistance. Furthermore, high dimensional stability allows for tight tolerances during processing.
On display will also be a range of packaging and serviceware applications, including single-use thermoformed hot drink cups (courtesy of Huhtamaki) and lids (made by WinGram) and full stereo-complex transparent film from Innovia. You will also see injection molded coffee capsules from ATI and Biofoam ice cream packaging from Synbra. In addition to final applications, Corbion Purac will also be displaying their PLA resin and compound partnerships, which include Hisun and SUPLA for neat PLA resin, and Biotec and FKuR for high heat food serviceware compounds.
Combining high biocontent with a low carbon footprint, PLA is a great replacement for PS, PP and ABS. Furthermore, as demonstrated by the range of applications on show, PLA is an extremely adaptable material that can be processed on existing equipment, with commercially acceptable cycle times. This offers converters and brandowners a unique opportunity to be a sustainability frontrunner in their field, for both their products and their packaging.
The Corbion team will be on standby for any processing and product related questions. Visit Corbion Purac in Hall B4, stand 4207 to see the partner applications and learn more about how you can make the switch to biobased PLA plastic.
Contact
Jeroen van Harten, Director Investor Relations
T +31 (0)20 5906293
M +31(0)6 21 577 086
About Corbion
Corbion: biobased solutions, designed by science, powered by nature, and delivered through dedication. Corbion is the global market leader in lactic acid, lactic acid derivatives and lactides, and a leading company in functional blends containing enzymes, emulsifiers, minerals and vitamins. The company delivers high performance biobased products made from renewable resources and applied in global markets such as bakery, meat, pharmaceuticals and medical devices, home and personal care, packaging, automotive and coating resins. Its products have a differentiating functionality in all kinds of consumer products worldwide. In 2013, Corbion generated annual sales of €743.6 million and had a workforce of 1,885 employees.
Corbion is listed on NYSE Euronext Amsterdam.
Source
Corbion Purac, press release, 2014-10-08.
Supplier
BIOTEC GmbH & Co. KG
Corbion Purac
FAKUMA
FKuR Kunststoff GmbH
Huhtamaki Deutschland GmbH & Co. KG
SUPLA Co., Ltd.
Synbra

Share