Global packaging is expected to be a USD 975 billion industry by 2018 with an annual growth rate of 4% which is a key driver for the use of bioplastics. In addition, numerous countries across the world implementing stringent regulations for the use of bio-based polymers for packaging is expected to fuel market growth over the next six years. To say this is a new report published by Grand View Research, Inc., a market analysis company based in California.
Improvement in cellulose conversion technology used in extraction of cellulose from non-food crops such as corn, husks, grass and wood is expected to improve the quality and quantity of yield. Cellulose waste is the cheapest raw material in the biomass pool of resources and is expected to outrun the petroleum based polymer market due to its competitive price point. However, complex separation of bioplastics from the disposal site based on their resin type makes the recycling process tough. Furthermore, the conversion of agro-based raw material into bioplastics is a complex process, which poses as a major restrain for the growth of this market.
Growth in the packaging industry and presence of stringent regulations for petroleum based plastics has been a strong driving factor for the growth of the bioplastic packaging industry. Bioplastic packaging applications include use for both rigid as well as flexible packaging with the former having a higher market share, which is expected to remain same till 2020.
Bioplastic packaging is being used extensively in an array of industries including organic foods, beverages and disposable utensils. It is categorized on the basis of the raw material used such as Bio-PET, PLA & PLA blend, starch blend and other biodegradable materials.
Bioplastic market is dominated by the European region which accounts for more than half of the global market share owing to its stringent regulations against the use of non-recyclable plastics and a favorable consumer base towards sustainable packaging. North America and Asia Pacific regions are expected to show high growth rates over the next decade following the push to reduce carbon footprints and green house gas (GHG) emissions. The potential market for bioplastics packaging is expected to be Asia Pacific due to increased use of bioplastics by Japan, India, China and South Korea. Large petrochemical companies including Braskem, Dow Chemicals and Solvay have entered the bio-derived PE production owing to its loss in market share for non-degradable plastics.
Key players include BASF, BioApply Polymers, Novamont, BioSphere Plastics, Biobent Polymers, Metabolix, Reverdia, Solvay, Bioamber, Dupont, Genomatica, NatureWorks LLC, Toray, Novozymes, Versalis, Solegear Bioplastics and Lanzatech.
Novamont commercial products are certified in accordance with the European and international standards by accredited Certifying Authorities that guarantee biodegradation in various disposal environments and find applications in food & beverage and personal care packaging. Introduction of BDO by DSM made using Genomatica's process is expected to increase bio-based content up to 73% in the polymer and will find applications in food packaging.
View Bioplastic packaging Market Report at http://www.grandviewresearch.com/industry-analysis/bioplastic-packaging-market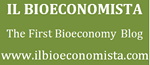 Source
Supplier
BASF SE
BioAmber Inc.
BioApply Polymers
Biobent Polymers
BioSphere Plastics
Braskem
Dow Chemical Company
DSM
DuPont
Geno (formerly Genomatica, Inc.)
Grand View Research
LanzaTech Ltd.
Metabolix
NatureWorks LLC
Novamont S.p.A.
Novozymes
Reverdia
Solegear Bioplastics Inc.
Solvay
Toray Industries Inc.
Versalis S.p.A.

Share