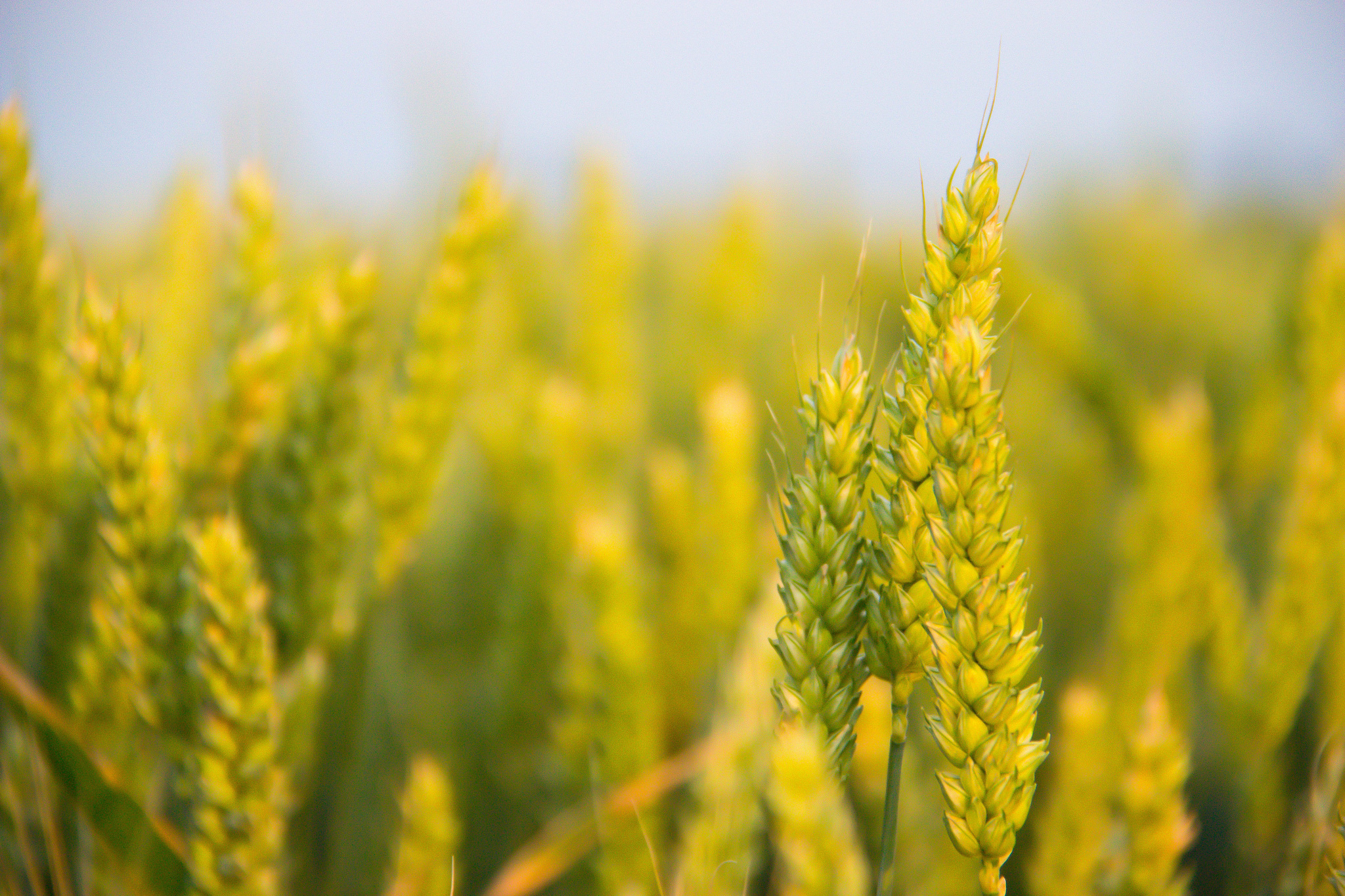 In view of the threat of environmental damage caused by climate change, experts are placing a lot of hope in bioeconomy as a model for the future of agriculture. But the question is – what kind of bioeconomy do we need? EURACTIV Germany reports.
"Bioeconomy should be the basis for a new model for our agricultural sector," said Angelique Delahaye, member of the European Parliament's Committee on the Environment, Public Health and Food Safety.
The MEP debated bioeconomy with other experts during a EURACTIV panel on 10 April. Delahaye mentioned an example: the protein strategy could not only offer European farmers an additional income but would also help the EU address the current protein deficit and allow it to avoid dependence on genetically modified or imported foodstuffs.
It is very important to include farmers and farming regions into the bioeconomy but also to secure sustainability on a social, ecological and economic level, said Mindaugas Maciulevicius, a rapporteur of the European Economic and Social Committee's Agriculture, Rural Development and Environment Section.
Local and regional levels are key
Maciulevicius clearly associated the terms 'inclusivity' and 'sustainability' with bioeconomy. As it is a modern concept, he expressed the wish for "increased cooperation between regional governments, farmers and scientists as well as an increase of investments in rural regions." To achieve this "sustainability is the key word."
For the EU to fully exploit bioeconomy's potential in the long term, "knowledge sharing [between member states] is key" for the debate on the Common Agricultural Policy (CAP). According to Maciulevicius, the EU is currently investing too much time, effort and money into fighting climate change at the global level.
Bioeconomy could be the solution, to earn money that way and meet the EU's priorities and strategies at the same time. "We should imitate the success of the EU, instead of looking for new solutions," Maciulevicius said.
Especially on a local and regional level, an innovative bioeconomy could be the source of new environmentally friendly jobs and substantial investments.
Combining the use of resources
Waldemar Kütt, head of unit for the bioeconomy strategy of the European Commission, seemed convinced that the actual question is to analyse how bioeconomy should be defined. According to him, bioeconomy is "not synonym for bio-based economy.
The bioeconomy strategy is not a new CAP or alternative climate strategy." Instead, it reinforces the CAP in many agricultural sectors and aims to combine the use of resources.
The driving force to reach a functioning economy in the future should consist of a renewed bioeconomic strategy, which supports a sustainable and circular bioeconomy, explained Kütt.
Three main elements that need to be considered in the debate about the role of bioeconomy in the CAP are, according to Kütt: biodegradable waste that would transform waste into products and offer farmers new assets; the inclusion of rural regions through the use of bioeconomy at a regional level; and a bioeconomy framed by planetary boundaries and opportunities.
"We need to work on what is possible and keep an eye on consumption (such as our daily food intake) as well as our production," added Kütt. As the entire system is very complex and the bioeconomy has an overarching character, Kütt also pointed out that different policy areas needed to be connected.
Industry calls on EU member states to show 'clear commitment' in smart farming
The EU manufacturers of agricultural machinery (CEMA) have called on member states to indicate a "clear commitment" to the digitisation of European agriculture as the only way to face the environmental and economic challenges. This message has also been acknowledged by the European Commission.
Solutions for the future
Joanna Dupont-Inglis, director of EuropaBio, Europe's largest and most influential biotech industry group, stressed the importance of the bio-economy in light of climate change.  The bioeconomy strategy could save between 1.2 and 1.5 billion tons of CO2 every year, said Dupont-Inglis.
According to her, "Europe could be the leader in this very transformative sector, […] but ultimately we will be buying [foodstuffs and technologies] from China instead of allowing biotechnology to make progress in the EU."
The problem is that the European biotech community loses talent to countries that allow for greater innovation. "We live in a bioeconomy and could not survive without it," according to Dupont-Ingles.
Will we miss the boat?
Pekka Pesonen, secretary-general of Copa-Cogeca, the strongest interest group for European farmers, offered a perspective from farmers themselves:
"Farmers and associations never want to lose part of their production if they can exploit it in any way. The development of bioeconomy has great potential to support farmers in better valuing their production and help the environment."
While this is an opportunity for the younger generation to continue the food policy that currently enables over 10 million European farmers, Pesonen also pointed out that "the unstable legal framework for biotechnologies confuses everyone in the EU".
Pesonen pointed out that this situation has geopolitical implications when European companies are bought by Chinese companies and non-EU countries can use the technology that has been banned in the EU. The main question is therefore whether there is enough space for innovation in the bioeconomy plan. "New plant breeding techniques are an example of how we will probably miss the train," according to Pesonen.
Pesonen is calling for a reform package and additional EU investments into research and support for farmers who suffer economically from cuts in public spending. On the European level, forestry and agriculture are of strategic importance, and research policies could also promote sustainability.
Global overconsumption
Harriet Bradley, EU agriculture and bioenergy policy officer at Birdlife International, cautioned that "we need to be very careful with the use of biomass. Bioeconomy needs to be sustainable."
Bradley explained that our current bioeconomy is "largely unsustainable" and added that "we currently massively over-exploit resources, which is something we need to take into account when discussing the future of bioeconomy."
All in all, "production needs to be more intelligent" than it currently is, highlighted Bradley.
Author
Britta Weppner
Source
EURACTIV, press release, 2019-04-12.
Supplier
BirdLife International
Copa-Cogeca
European Commission
European Parliament
European Union

Share