Three months after Quintessential Capital Management fund made its initial accusations of fraud, president and founder of Italian bioplastics company Bio-on, Marco Astorri, has been charged and placed under house arrest by the prosecutor's office in Bologna.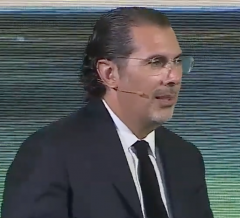 In addition, vice president Guido Cicognani and the president of the board of auditors, Gianfranco Capodaglio, have both been stripped of their authority. In a further step, the Milan stock market suspended all trading in the shares of Bio-on for an indefinite period. 
The affair has been dubbed the 'Plastic Bubbles' investigation by the Italian tax police, who said that, all in all, there were nine suspects. They added that some 150 million euros in assets had been seized following a search of the company's offices in Emilia-Romagna, Lazio and Lombardy.
According to Bologna prosecutor Giuseppe Amato, Bio-on's activities were not in line with the communication sent to investors. "We intervened to interrupt this artificial representation that the company did," he said in a statement to the press, among other things to "avoid the explosion of an economic bubble with potentially devastating effects."
Bio-on is said from the very beginning to have falsely represented companies in the balance sheet as subsidiaries, thus favourably impacting the reported revenues.
Giuseppe Amato also revealed that the investigations had revealed a "substantial discrepancy" in production levels: instead of the 1,000 reported, this amounted in reality to a mere 19 tons of PHA since the beginning of 2019.
The initial findings of the tax police appear to support the allegations made by QCM, namely that Bio-on is actually a massive bubble based on flawed technology and "fictitious " sales thanks to a network of empty shell companies.
The search and seizure of the assets and document was conducted with the full collaboration of Bio-On. The company has issued a statement saying that it trusts that, once the material has been analysed, no inappropriate actions on the part of the corporate bodies will emerge.
Bio On will make every effort to identify the most appropriate solutions to overcome this difficult time, ensuring a future for the project of PHA technology for the production of non-polluting bioplastics.
Unimpressed, Quintessential Capital Management Fund summarized its opinion of the latest developments in a succinct tweet yesterday: Bio-OFF.
Source
Bioplastics MAGAZINE, 2019-10-24.
Supplier
Share