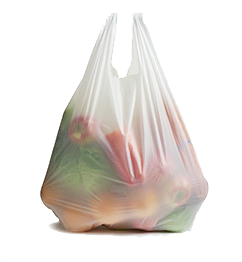 Bio-Fed, the bioplastics branch of AKRO-PLASTIC GmbH and a member of the international Hamburg-based Feddersen Group took part in the K show in Düsseldorf for the first time this year.
Bio-Fed, which was founded in October 2014 with the acquisition of the German activities of Metabolix, a US-based biotechnology company, today produces and markets biodegradable and biobased plastics under the brand name M∙VERA.
And with success, according to a company spokesman, Dr. Inno Gaul "We've seen huge growth," he said. "Mostly in the southern European countries and especially in Italy. We're in the top three there, very close to Novamont. The main market is shopping bags."
The significant growth seen in this market, due to legislative changes in the form of bans on plastic bags, led Bio-Fed the to sign an exclusivity contract with the company Febo S.p.A, a distributor with whom "we acquired a strategic partner with a long history and knowledge of the plastics market in Italy", said Stanislaw Haftka, Sales Director at Bio-Fed.
The company has also developed a new grade that is specifically directed at the French market. "In compliance with the required levels of biobased content and biodegradable behavior. We are also still in the process of obtaining certification from Vincotte. It's important to stay ahead of the game in these markets," Gaul noted.
Bio-Fed is presenting the new M·VERA film grades for the French market and for mulch film at the Ecomondo green technologies expo that is currently taking place in Rimini, Italy. Also, its new M·VERA products for injection moulding, are also on show. These materials are suitable for a wide range of applications, among which coffee capsules: "A true success story," said Gaul.
Source
Bioplastics MAGAZINE, 2016-11-09.
Supplier
AKRO-PLASTIC GmbH
BIO-FED
Febo SpA
K.D. Feddersen GmbH & Co. KG
Metabolix

Share
Renewable Carbon News – Daily Newsletter
Subscribe to our daily email newsletter – the world's leading newsletter on renewable materials and chemicals