Arkema will be exhibiting at the ISPO trade fair in Munich from January 26 to 29, 2020, a must-attend annual event for all professionals in the sports market. The team will present its range of high-performance Pebax® elastomer products. Perfectly aligned with the motto of this year's ISPO—"Be responsible. Be active. Be creative."—Arkema is developing innovative and sustainable solutions for the sports market.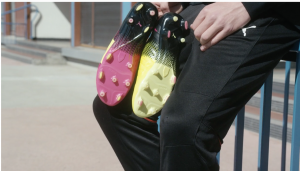 Arkema relies on unique know-how of over 70 years in chemistry derived from castor oil, a raw material of natural origin, to develop ranges of high-performance, bio-based materials for its Pebax® brand used in the sports industry, especially shoes and textiles. Top athletes from around the world choose this Pebax Powered® equipment for its exceptional lightness and outstanding energy return, as well as its toughness and flexibility.
Committed to an ambitious approach as a responsible manufacturer to limit its environmental impact, Arkema participates in voluntary initiatives for the rational use of resources in its production activities and contributes to the sustainable development objectives of the United Nations.
The PRAGATI Project—a Sustainable Castor Bean Cultivation Program
Arkema was one of the founding companies of the Pragati project in 2016. This program established the goal of providing Indian farmers with the means necessary to continue sustainable castor bean cultivation, increase their earnings thanks to better agricultural yields, improve their working conditions, and protect the environment through reduced water consumption and better waste management. It has enabled more than 2,700 farmers to be trained in best agricultural practices: more than 3,000 personal protective equipment items (gloves and masks) and 3,000 pesticide storage boxes have been distributed, and 5,400 metric tons of castor beans have been certified as "sustainable" by independent agencies. The results were so encouraging that the partners decided to extend the program to 2022!
Virtucycle™—a Partnership for Plastic Recycling
In the fall of 2019, Arkema also announced a new regeneration program for high-performance polymers. In partnership with Agiplast, a pioneer in the manufacture and regeneration of technical plastic compounds, the Group has created a new program to recycle high-performance polyamides and PVDF fluoropolymers. This new Virtucycle™ recycling program represents a virtuous cycle that allows customers to partner with Arkema in open-loop and closed-loop initiatives for post-industrial and post-consumer recycling projects for its specialty polymers.
To find out more about our bio-based Rilsan® and Pebax® Rnew® product ranges, come to our stand #B6—218 to meet and talk with our experts.
Source
Arkema, press release, 2020-01-24.
Supplier
Share