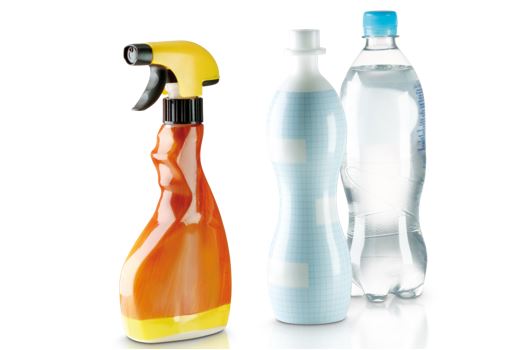 ALBIS is further expanding its comprehensive portfolio of sustainable material solutions with several new product lines from long-term partner and leading global styrenics supplier INEOS Styrolution. By offering identical mechanical properties as their fossil-based counterparts, the new materials provide easy-to-use drop-in solutions that meet the highest technical requirements, thereby addressing the need for more sustainable solutions in various industries. The distribution rights cover the EMEA and Asia-Pacific regions.
The expansion of the portfolio includes, among others, the product lines Styrolux® ECO, Styroflex® ECO, NAS® ECO and Luran® ECO. These materials are based on styrene that is derived from renewable feedstock from kitchen and wood waste and not competing with food production. The new product lines are especially suitable for applications in industries such as cosmetics, packaging and food and deliver a reduction in carbon footprint between 74 % and 99 % compared to their fossil-based counterparts. Styrolux® ECO, Styroflex® ECO, NAS® ECO and Luran® ECO have been ISCC Plus certified according to the mass balance approach.
Furthermore, the recently introduced Novodur® ECO specialty ABS and Novodur® ECO High Heat ABS grades are also a part of ALBIS' distribution portfolio. Based on high quality mechanically recycled post-consumer waste, these new grades offer a balanced property profile and are ideal as sustainable options – especially for automotive applications. Novodur® ECO specialty solutions contain up to 70% of recycled material, whilst Novodur® ECO High Heat products contain up to 40%.  
"INEOS Styrolution and ALBIS share a long-standing and successful partnership. These innovative sustainable product lines are a perfect addition to our large portfolio of sustainable solutions," says Stephan Schoen, Senior Director Product Management Technical Polymers at ALBIS. "We appreciate the trust placed in us and are convinced that together we will create added value for our customers."

Pieter Bekaert, Senior Distribution Manager Styrenics Specialties EMEA at INEOS Styrolution, says: "At INEOS Styrolution, we are excited to be able to offer customers a sustainable solution that reduces their carbon footprint and helps them to meet their own sustainability goals. Together with our trusted partner ALBIS, we look forward to making these products available to even more companies."


About ALBIS
ALBIS is one of the world's leading globally operating companies in the distribution of technical thermoplastics and thermoplastic elastomers. With technical know-how, a strong distribution network and a passion for the best solution, ALBIS offers its customers as an independent distributor one of the market-leading and most comprehensive product portfolios for the entire plastics processing industry. ALBIS offers its customers a strong portfolio of sustainable solutions, thus responding to the market need, helping to reduce the carbon footprint and strengthening the circular economy. With 24 locations worldwide and 450 employees, the company, headquartered in Hamburg, Germany, is strongly represented in Europe with a growing presence in EMEA and Asia Pacific.
Source
Albis Plastic, press release, 2022-06-30.
Supplier
ALBIS PLASTIC
INEOS Styrolution
International Sustainability & Carbon Certification (ISCC)

Share