Made in part with Spinnova's technology, at least 30% of the hoodie's fabric comes from wood-based SPINNOVA® fibre, the hoodie is the first commercial product from Spinnova and adidas' collaboration.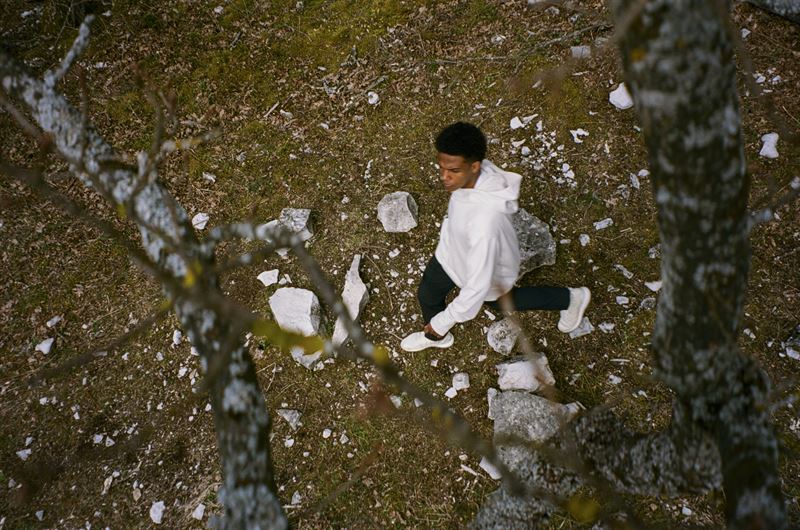 Four months after announcing its first product made of SPINNOVA®, adidas is bringing the adidas TERREX HS1hoodie to stores. The mid-layer hiking hoodie is made in part with Spinnova's technology, at least 30% of the hoodie's fabric comes from wood-based SPINNOVA® fibre. The hoodie is available online and in select retail outlets from July 15th onwards
The unisex mid-layer is multi-functional: it works on the trails and rolls up into its hood for easy storage or even a travel pillow, and it has been designed with a spectrum of sizes, genders and forms in mind. The adidas TERREX HS1 works with the material's natural color. Since no dyeing or bleacing is applied, in turn this uses less water compared to standard dyeing process.
"The adidas TERREX HS1 hoodie embodies our ambition of helping progressive partners like adidas bring to market versatile products that don't compromise on performance. We're excited to see how consumers embrace our first commercial product with adidas TERREX and look forward to continuing our strong collaboration with adidas", says Spinnova's Co-Founder and CEO Janne Poranen.

"We're so excited to partner with Spinnova on the adidas TERREX HS1 hoodie, a collaboration that shows progress and a product created for the consumer without compromise on performance or style. By working together, we are taking a step forward in our journey designing the future in balance with nature", says Carla Murphy, General Manager of adidas TERREX.
Spinnova's first commercial scale factory is expected to be completed in Finland at the end of this year. Together with its investor and joint venture partner Suzano, Spinnova aims to scale its global production to one million tonnes of sustainable fibre annually within the next 10-12 years – providing global fashion brands and retailers with a versatile and sustainable fibre at scale.
SPINNOVA – Sustainable textile materials, naturally
Spinnova transforms the way textiles are manufactured globally. Based in Finland, Spinnova has developed breakthrough technology for making textile fibre out of wood or waste, such as leather, textile or agricultural waste, without harmful chemicals.
The patented SPINNOVA® fibre creates zero waste and side streams or microplastics, and its CO2 emissions and water use are minimal. SPINNOVA® materials are quickly biodegradable and circular. Spinnova is committed to using only sustainable raw materials such as FSC certified wood and waste. SPINNOVA® fibre is produced without harmful or complex chemical processes, and has the touch and feel of natural fibres such as cotton and linen.
Spinnova has received awards from e.g. the Fast Company, ISPO, Scandinavian Outdoor, ANDAM, Monocle and Marie Claire UK.
Source
Spinnova, press release, 2022-07-15.
Supplier
Share
Renewable Carbon News – Daily Newsletter
Subscribe to our daily email newsletter – the world's leading newsletter on renewable materials and chemicals