View and download key infographics from the Foundation's latest research report on the fashion industry A New Textiles Economy: Redesigning fashion's future, produced by the Foundation and supported by: H&M, Lenzing, and NIKE Inc. as Core Partners; C&A Foundation and Walmart Foundation as Philanthropic Funders; and Cradle to Cradle Products Innovation Institute, Danish Fashion Institute, Fashion for Good, Mistra Future Fashion, and Sustainable Apparel Coalition as Affiliate Partners.
The report was also supported and launched alongside fashion designer Stella McCartney.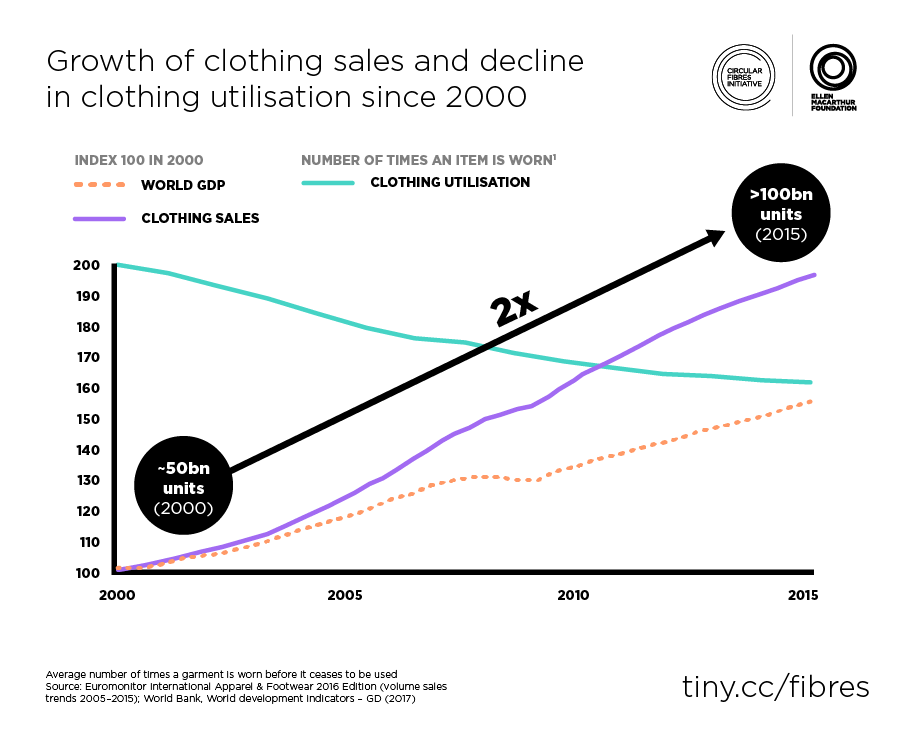 Download the full report or summary
Find out more about the Circular Fibres Initiative
Source
Ellen MacArthur Foundation, press release, 2017-12-06.
Supplier
C&A Foundation
Cradle to Cradle Products Innovation Institute
Danish Fashion Institute
Ellen MacArthur Foundation
Fashion for Good
Hennes & Mauritz AB (H&M)
Lenzing Gruppe
Mistra Future Fashion
Nike
Sustainable Apparel Coalition
Walmart Stores, Inc.

Share