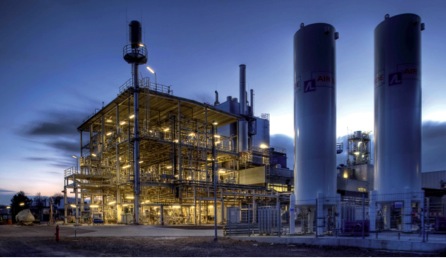 Organizers:
| | |
| --- | --- |
| Christoph Syldatk (KIT Karlsruhe) | |
| Min JIANG (Nanjing Institute of Technology) | |
| Rolf Schmid (Coordinator, Ministry of Science, Research and the Arts) | |
Speakers:
| | |
| --- | --- |
| Christoph Syldatk (Karlsruhe) | Min JIANG (Nanjing) |
| Bernhard Hauer (Stuttgart) | Xuefeng LU (Qingdao) |
| Rudolf Hausmann (Hohenheim) | Chaoguan TIAN (Tianjin) |
| Harald Horn (Karlsruhe) | Xu FANG (Jinan) |
| Clemens Posten (Karlsruhe) | Zhiming RAO (Wuxi) |
| Ulrich Schwaneberg (Aachen) | Xinhui XING (Beijing) |
| Georg Sprenger (Stuttgart) | Wei CONG (Beijing) |
| Peter Dürre (Ulm) | Yuanguang LI (Shanghai) |
| Jürgen Pleiss (Stuttgart) | Xiaohua LU (Nanjing) |
| Thomas Hirth (Stuttgart) | Zongbao ZHAO (Dalian) |
| Klaus Mauch (Stuttgart) | Shengying LI (Qingdao) |
| Jürgen Hubbuch (Karlsruhe) | Shiqi JI (Qingdao) |
| Lars Ziegler (Ilsfeld) | Honghua JIA (Nanjing) |
| Robert Greb (Breisach) | Xiaojun JI (Nanjing) |
| Ralf Kindervater (Stuttgart) | Yong CHEN (Nanjing) |
| Ursula Schließmann (Stuttgart) | Shen YANG (Shanghai) |
Venue KIT Campus Nord
Fortbildungszentrum für Technik und Umwelt
Hermann von Helmholtz Platz 1
76344 Eggenstein-Leopoldshafen
Participation is free of cost but requires registration (see attached registration leaflet).
This workshop is financially supported by the Ministry of Science, Research and the Arts Baden-Wuerttemberg and, through travel funds, by various State Governments of the P. R. China, in particu-lar by the State Government of Jiangsu Province.
Program The workshop will address current issues in the fields of
Biogas production
Biomass to fuel
Biomass to value-added chemicals
Algae-based bioprocesses
Process design and modelling
A detailed program will be sent to registered participants prior to the beginning of the workshop.
Part of this workshop is based on projects supported by the Baden-Wuerttemberg State Program on Bioeconomy (2014 – 2018). Jiangsu Province, Baden-Wurttemberg's partner in China since 1986, supports bioeconomy-related R&D through a Key Technology R&D Program of Jiangsu Province, an Innovation Fund for Small and Medium Technology Based Firms of Jiangsu Province, Funds for Transformation of Scientific and Technological Achievements of Jiangsu Province and other programs.
On a national level, Germany pursues a "National Research Strategy Bioeconomy 2030", and the P. R. China is promoting R&D on many issues relating to a bioeconomy through her National Science and Technology Major Project, "863", "973", The National Key Technology R&D Program and other pro-grams
It is an important aim of this workshop to jointly discuss current approaches and bottlenecks of the above fields and to lay the foundation for a continuing exchange and cooperation among Baden-Wurttemberg, Jiangsu and beyond in this important area of R&D.
About "biotechnology in a bioeconomy"
A bioeconomy, or biobased economy, is a new model for industry and the economy. It involves the sustainable use of renewable biological resources for the production of food, energy and industrial goods. It also exploits the untapped potential within mil-lions of tons of biological waste and residual materials. The transition from a fossil-based to a bi-obased economy is expected to reduce our dependency on fossil fuels and achieve more sustainabil-ity as well as to contribute to climate and environmental protection. The bioeconomy model is inter-disciplinary due to the fact that it will touch on and influence many areas of the economy, science and society. Therefore, the concept of a bioeconomy must be understood as a system in which many subsystems and processes are interlinked.
The aim of a bioeconomy is to make the carbon stored in renewable resources accessible for the creation of an industrial value chain. As it uses food and feed plants for the sustainable production of food and feed products, and on the other hand specific technologies (e.g. biogas plants, biorefiner-ies, gasification and other conversion methods) for converting plants, residual biomass and biowaste into ethanol, methane, phenol and many other products, value chains must be developed which do not compete with food production.
More information:
Source
Karlsruhe Institute of Technology, 2014-05-05.
Supplier
Karlsruher Institut für Technologie (KIT)
Ministerium für Wissenschaft, Forschung und Kunst (BW)
Nanjing Institute of Technology

Share